The Town of Davie is featuring a Holiday Craft Show & Green Fair, with vendors selling handcrafted items, plants and green items that are touted as preferable for the planet.
The Holiday Craft and Green Fair in 2023 is 9 a.m. to 4 p.m. Saturday, November 18, and Sunday, November 19, at the Bergeron Rodeo Grounds, 4201 Rodeo Way, Davie.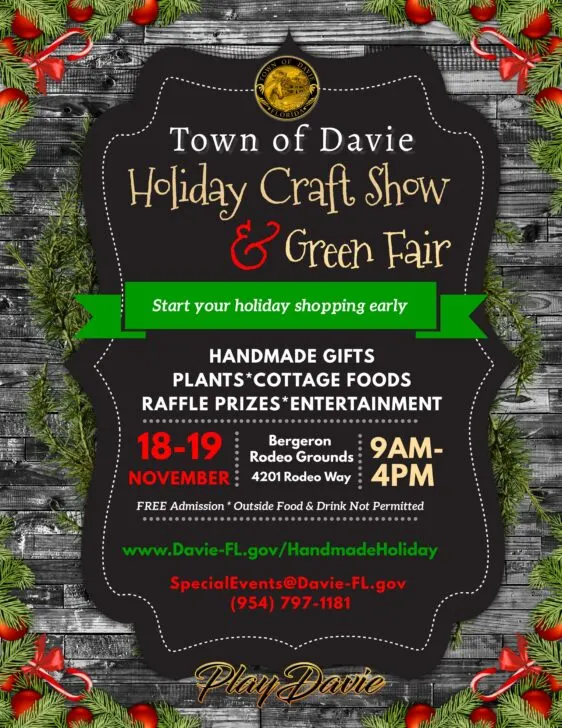 Entry and parking are free. Food is available for purchase.
More craft festivals
Friday, December 8, 2023
Saturday, December 9, 2023
Friday, December 15, 2023
Saturday, December 16, 2023
Sunday, December 17, 2023
Friday, December 22, 2023
Friday, December 29, 2023
Friday, January 5, 2024
Friday, January 12, 2024
Friday, January 19, 2024
Saturday, January 20, 2024
Friday, January 26, 2024
Friday, February 2, 2024