Nothing says Hispanic Heritage Month and Latin culture like music and food. This year, for 2023, Smorgasburg Miami is offering a culinary journey to celebrate the aromas and flavors from Cuba, Puerto Rico, Argentina, Mexico, Spain, Venezuela, Peru, Colombia, and more.
This is a FREE entry event suitable for families at two locations:
But it's not just about food; you'll also have the opportunity to learn salsa with the guidance of Dominican dance teacher Randy Santos Dance Studio; test your skills in a lively Domino contest, let your creativity flow with coloring for kids, and groove to the beats of the Puerto Rican salsa band Mofongo de Plena.
On the culinary side, 60 vendors will showcase special dishes highlighting different Hispanic and Latino street food.
Visit: Smorgasburg Miami Celebrates Hispanic Latino Heritage Month for more details.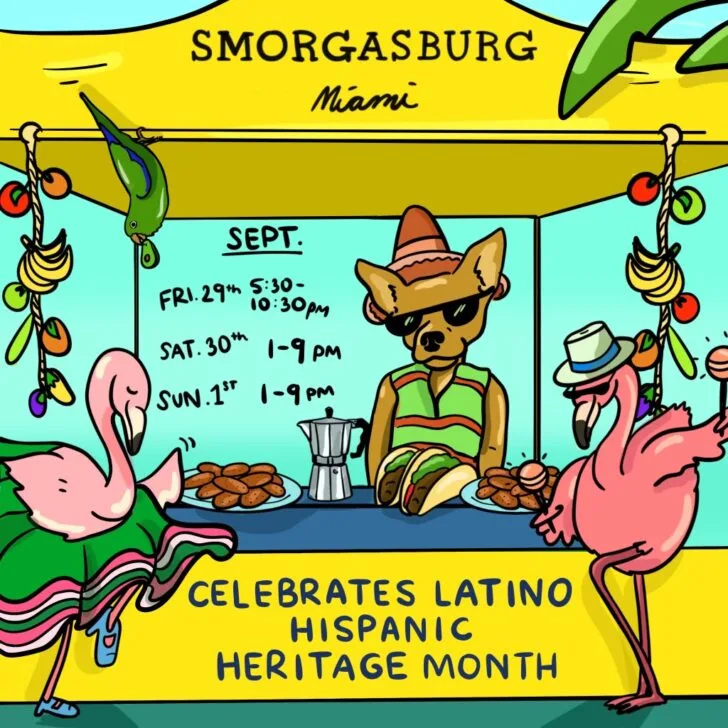 To keep up with the latest news, sign up for the South Florida on the Cheap newsletter. Follow on Facebook, Twitter and Instagram.
See more free and cheap fall activities: