The Alhambra Orchestra will go live this year with its 15th Spooky Symphony Halloween concert.
The kid-friendly concert will be at 3 p.m. Sunday, Oct. 29, 2023, at the Miami-Dade County Auditorium.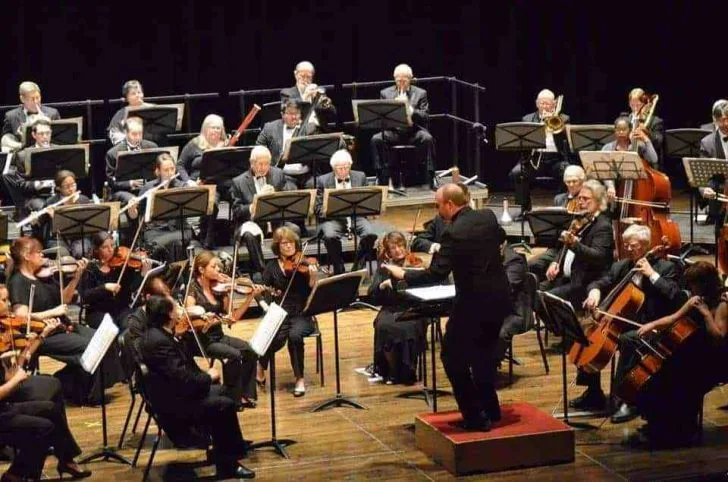 Presented in collaboration with the Greater Miami Youth Symphony and The Children's Trust, the Spooky Symphony is a free, one-hour performance of "macabre masterpieces with a frightful and fantastical kid-friendly, multimedia Halloween spectacular."
But don't worry, the works are appropriate for young audiences. In fact, families are invited to attend in costume, if they so choose! The orchestra will perform in costume.
To reserve your free admission tickets, call 305-547-5414 or email mdca@miamidade.gov. For more information, click here.
The Alhambra Orchestra is Miami's community orchestra, made up of talented local residents, with a mission of supporting classical music and music education. The Alhambra Orchestra and the Greater Miami Youth Symphony are conducted by Daniel Andai and Huifang Chen, respectively.
The Miami-Dade County Auditorium is at 2901 W. Flagler St., Miami, FL 33135

More Halloween events
Sunday, December 10, 2023
Wednesday, December 13, 2023
Sunday, December 17, 2023
Wednesday, December 20, 2023
Sunday, December 24, 2023
Wednesday, December 27, 2023
Sunday, December 31, 2023
Wednesday, January 3, 2024
Sunday, January 7, 2024
Wednesday, January 10, 2024
Sunday, January 14, 2024
Wednesday, January 17, 2024
Sunday, January 21, 2024