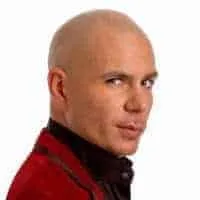 South Florida's largest New Year's Eve party will be at Bayfront Park in downtown Miami from 8 p.m. Dec. 31 to 1 a.m. Jan. 1 for Pitbull's NYE Revolution.
Mr. Worldwide brings it home to Miami to perform and will be joined by his friends. Free: No ticket is required for the party.
If you want to spend between $295-$495 for the Worldwide Food & Wine Festival, click here for those tickets. The event includes 15-20 food stations with a signature dish by executive chefs, champagne toast at midnight and custom cocktails.
At the party, fireworks will light up the sky and partygoers will watch "The Big Orange," Miami's New Year's Eve icon, ascend the wall of the Hotel Intercontinental, our version of the ball drop.
No bottles, cans or coolers will be allowed in the park that evening. Bayfront Park is at 301 N. Biscayne Blvd. For more information call 305-358-7550.