South Florida is definitely flavorful. For relishing the rich variety of epicurean delights, food festivals and events offer appetizing opportunities to nibble on scrumptious fare, including dishes from local restaurants and vendors.
Often, food festivals also feature live entertainment, demonstrations and art exhibits.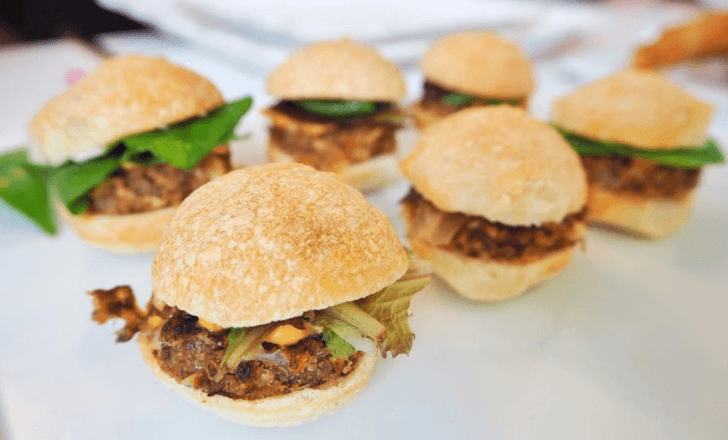 For some events, tickets are required, and the fee includes food and drinks. Discounts occasionally are offered. Other events are free to enter, and you purchase the food and drinks you desire directly from vendors.
Some are family friendly, while others are specifically for visitors age 21 and older.
Events will be added to this roundup as they're announced, so please return to this feature. Also, before purchasing tickets, read or inquire about the refund policy. Refunds may not be offered.
Food Festivals & Events in South Florida
Miami-Dade
June 18 Juneteenth Food and Wine Festival, 4 p.m. – 11:30 p.m. featuring African-American fare, including vegan dishes, from different parts of the United States, 1130 Ocean Drive, Miami Beach 33139, free entry, information is online. Other Juneteenth events in South Florida
August 6 Summer Beer Fest 4 p.m. – 9 p.m., exhibitors, entertainment, food pairing seminars, 2985 South Bayshore Drive, Miami, $33.80, information is online
August 13 Black Pepper Food & Wine Festival featuring African-American restaurateurs is 3 p.m. – 8 p.m. @ FIU Biscayne Bay, 3000 Northeast 151st Street, North Miami Beach 33181. The event includes live entertainment, vendors, & demonstrations. Entry is free & VIP is offered. Black Pepper Food & Wine Festival dishes out food & entertainment
August-September: Spice Restaurant Months in Miami-Dade County, featuring fixed-price lunches and dinners at participating restaurants. Information is online.
November 6 Miami Food Festival, German American Social Club of Greater Miami, 11919 SW 56th Street, Miami 33175, $10 entry. Event includes live entertainment, games for youngsters, international foods for purchase, website
Nov. 12-13 Miami Rum Renaissance Festival at Coral Gables Woman's Club, 1001 E. Ponce de Leon Blvd. Discounted tickets $39 – $89 if purchased prior to event. Regular prices are $49 – $99. Information is online.
Broward County
Palm Beach County
November 13 Palm Beach VegFest, 11 a.m. – 5 p.m. at Meyer Amphitheater, 104 Datura Ave., West Palm Beach. Entry is free. Visit website
December 3 Jupiter Beer, Wine & Spirits Fest, age 21 & older, Abacoa Amphitheatre,1260 University Blvd., Jupiter 33458, Includes live entertainment and food for purchase, entry fees are $15 for designated drivers with no alcohol. For others, fees, including extra fees and taxes, are $57.51, $63 & $68.48, information online
Other things to do in South Florida, including free events

Monday, June 27, 2022
Tuesday, June 28, 2022
Wednesday, June 29, 2022