Broward County parks are offering family evening events with hayrides.
The fun includes hayrides and roasting S'mores around a fire at parks in Fort Lauderdale, Hollywood, Deerfield Beach and Oakland Park.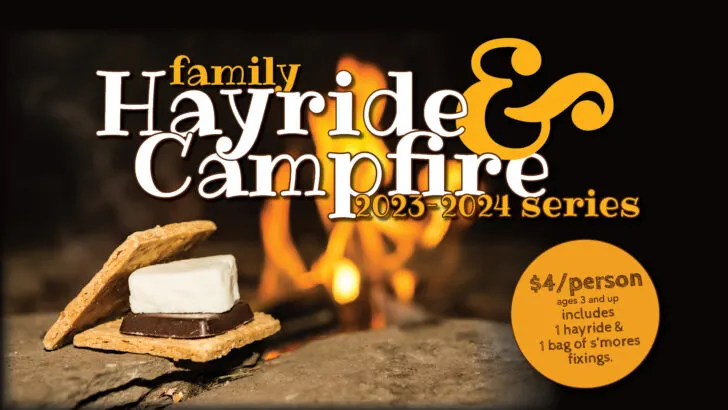 The price is $4 for ages 3 and older, with pre-registration and pre-payment required. You can reserve online for Quiet Waters & T.Y. Park. For other parks, you will need to make reservations and pay at the park office.
The hayrides are on Fridays (unless otherwise noted), from 6:30 to 9 p.m. Entry into parks is usually free on weekdays, including Friday nights. On weekends and holidays, park entry fees are $1.50 per person for ages 6 and older.
The 2023-24 hayride events in Broward Parks are:
Easterlin Park
1000 N.W. 38th St., Oakland Park • 954-357-5190?
Fridays, October 27, November 24, and December 22, 2023
Reverend Samuel Delevoe Park
2520 N.W. Sixth St., Fort Lauderdale •? 954-357-8801
Friday, November 3, 2023
Quiet Waters Park
401 S. Powerline Rd., Deerfield Beach •? 954-357-5100
Fridays, October 13, November 10, and December 15, 2023; and January 12, 2024?
Wednesday, December 6, 2023
Thursday, December 7, 2023
Friday, December 8, 2023
Saturday, December 9, 2023
Sunday, December 10, 2023
Monday, December 11, 2023
Tuesday, December 12, 2023