"Eat, drink and be thankful." That's the way one national chain restaurant is promoting its Thanksgiving Day feast. If you plan to indulge in the merriment, and be thankful you don't have to prepare your own meal, here's a list of chain restaurants planning to be open on November 28, 2019.
At some you can dine in, others also offer meals to go. A few caveats: make reservations where accepted ahead of time, prices, hours and participation may vary, and beverages are extra at most venues.
Boston Market restaurants will be open on Thanksgiving Day (hours vary by location) and offer the Thanksgiving Day Meal, which features roasted turkey breast or half-rotisserie chicken with two sides, a dinner roll and a slice of apple or pumpkin pie for $13.99. A "Feast for 3" includes sliced turkey or signature chicken (1 ½ chickens), plus 3 large sides, 3 dinner rolls and a whole pumpkin or apple pie for $39.99. Dine-in or carry-out.
Buca di Beppo : Open on Thanksgiving, Buca di Beppo's Thanksgiving Feast includes sliced white meat turkey, homestyle gravy, roasted garlic mashed potatoes, spicy Italian sausage stuffing, green beans, cranberry sauce and pumpkin pie. Make reservations today. Pre-order a catered Thanksgiving meal starting at $199.99, and pick it up or have it delivered between November 18 and November 28. Click the "Order Catering" button to select a location.
Cracker Barrel : Cracker Barrel starts serving its Traditional Thanksgiving Dinner from 11 a.m. to close on Turkey Day for $12.99 / $7.99 for children (prices may vary by location). The Homestyle Turkey n' Dressing Meal comes with turkey breast, a sampling of sugar-cured ham, sweet potato casserole, cranberry relish, choice of a country side, a refillable beverage, buttermilk biscuits or corn muffins and a slice of pumpkin pie. You could also opt for a Heat n' Serve Holiday Family Meal To-Go that serves ten people. The meal includes two oven-roasted turkey breasts, cornbread dressing, turkey gravy, cranberry relish, choice of 3 side dishes (each serves 10), sweet yeast rolls, pumpkin pie and pecan pie. Cracker Barrel even offers some suggestions for the leftovers here. Pick up between November 23 and December 1, while supplies last. A 24-hour notice is required for orders, and payment must be made at the time of the order. Call your local Cracker barrel for more information.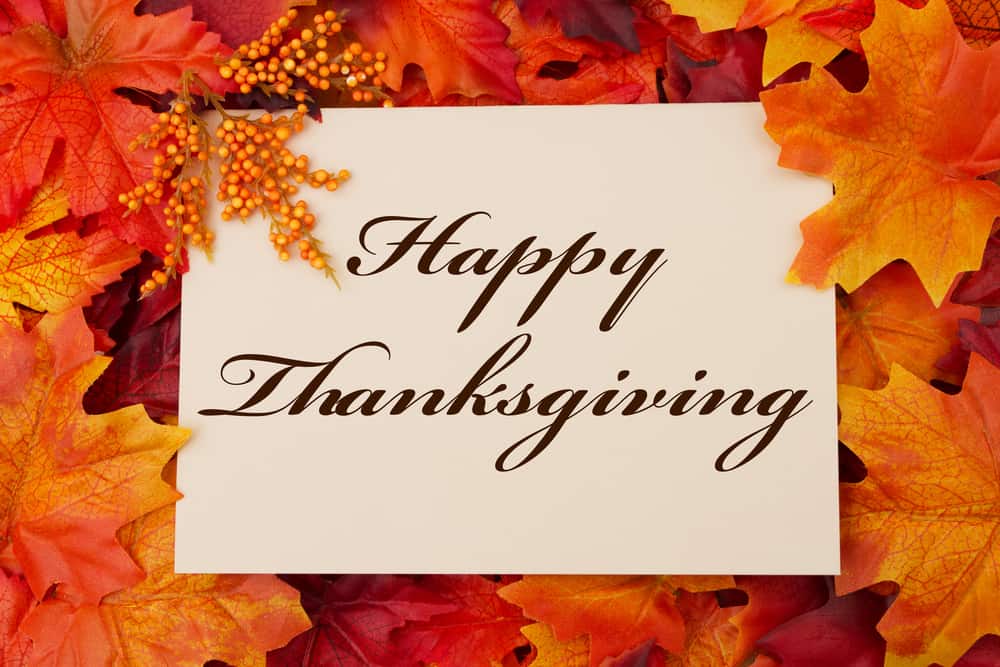 Denny's : Denny's will be open all day on Thanksgiving, November 28, 2019. The Turkey and Dressing dinner includes stuffing, gravy, cranberry sauce, two sides and dinner bread. Regular menu items will also be available. Check with your local restaurant about pricing and other information.
IHOP : Restaurants are open on Thanksgiving, with a Roasted Turkey Dinner on the menu. Enjoy slices of roasted turkey breast atop a bed of savory stuffing and topped with warm turkey gravy, served with creamy mashed potatoes and broccoli. Hours and pricing vary by location. Check out the limited time offers of Jolly Cakes and Oh What Funnel Cakes as well, to help feed your holiday spirit.

Romano's Macaroni Grill offers a Traditional Three-Course Thanksgiving Dinner for $24.99. Includes choice of Caesar salad, fresh green salads or soup, roasted turkey breast, mashed potatoes, apple & sausage stuffing, your choice of brussels sprouts or broccolini, and pumpkin cheesecake. Kids meal costs $12. Regular menu also available. Reservations suggested.
Another excellent resource is OpenTable, which lists many restaurants open on Thanksgiving specific to your city. Many of these are higher-priced establishments and reservations are required.
Many of these outlets will take your orders or reservations online, so be sure to click on the links to find the location nearest you. Aren't you hungry now?
More food deals: