Looking for dining options for Valentine's Day 2021 in Miami? Here are some places that will do the cooking for you, so you can focus on celebrating with your loved one.
We're including markets, casual eateries and formal restaurants offering in-person dining, as well as special to-go or advance deliveries for a cozy, at-home experience. Some may be pricier than what we usually post, but we'd like to give our readers options – and we know even bargain-hunters are willing to perhaps pay a bit more on this most romantic of holidays.
As always, we will continue to add to this list, so if you know of one that would be a great fit, please let us know by emailing editor@miamionthecheap.com.
2021 VALENTINE'S DAY DINING IN SOUTH FLORIDA
Traymore by Michael Schwartz
2445 Collins Ave., Miami Beach
$65 per person; complimentary valet.
This restaurant along the Miami Beach Boardwalk will be serving up a prix-fixe menu that includes any appetizer, entree and dessert, plus a welcome glass of Bodvár No.1 sparkling rose and petit fours.
Appetizers include:
Spicy Moroccan Lamb Meatballs
Roasted Octopus
Andalucian Gazpacho
Entrees include:
Roasted Chicken
Wok Charred Salmon
Grain Bolognese
Tanuki
1080 Alton Road, Miami Beach.
$80 per person.
Tanuki will offer a five-course menu on Valentine's Day, from 5 to 10:30 p.m. Special holiday menu includes:
AMUSE: Uni Toast Caviar, Crème Fraiche
OYSTERS: Citrus Sauce, Herbs
CRAB CAKE: Herb Aioli, Pomegranate Reduction
SUSHI: Chef's Choice
SHORT RIB AND FOIE: Truffle Kabayaki Sauce
CHOCOLATE FONDANT: Vanilla Ice Cream
Perry's Steakhouse & Grille
4251 Salzedo St., Coral Gables.
$60-$99 per person.
On Valentine's Day, the fine dining restaurant is offering romantic dinners at participating locations and in your own home.
For in-person dining, couples can enjoy a three-course menu featuring a choice of soup or salad, entree and dessert. For dine-in at 5:30 p.m. and earlier, the special menu is $60 per person. For dine-in at 5:45 p.m. and later, it's $75. (The menu is $60 per person for to-go orders.)
For to-go only from Feb. 11 to 14, customers can enjoy Perry's Valentine Candlelight Dinner. For $99 per couple, this special menu includes two individual salads, 12-ounce Candlelight Filet Roast (prepared medium) for two with two steamed lobster tails and sauces, two sides for two, homemade bread, a half-dozen chocolate-dipped strawberry kisses, rose petals and a votive candle with holder.
The Melting Pot
11520 Sunset Drive, Miami
$214 per couple for VIP package
Experience "Miami Days of Cupid," featuring 12 roses; a four-course, two-hour dining experience; plus a Dip Certificate for a future visit; a Valentine's Bear; and a digital photo in a Keepsake Melting Pot Picture Frame. Dinner starts at noon.
The Fresh Market
Multiple locations.
$49 for meal for two. Choice of:
Crab Cakes Valentine's Meal
Filet Mignon Valentine's Meal
Chilean Sea Bass Valentine's Meal
Filet Mignon & Crab Cake Valentine's Meal
Filet Mignon & Chilean Sea Bass Valentine's Deal
Ultimate Brunch
The meals contain two entrees, whipped potatoes, seasoned asparagus, chocolate dipped strawberries, a reusable shopping bag, and a dozen roses! Order by Feb. 9. Also available are heart-shaped steaks, cheesecakes and fruit tarts.
Bonefish Grill
Multiple locations.
$30 and under (exact special price TBA).
Offering a Filet & Lobster Tail special, featuring a 7-ounce filet alongside a seasoned and steamed cold-water lobster tail. Available for dine-in or carryout through Feb. 15.
Carrabba's Italian Grill
Multiple locations.
$25 per person ($50 for two).
Serving a four-course dinner for two for both dine-in and carside carryout. Features choice of appetizer, choice of salad or soup, choice of entrée with side, and a dessert to share. Available through Feb. 15.
Firebirds Wood Fired Grill
South Florida has two locations in Broward County: Dania Beach and Pembrokes Pines.
$34.95 per person.
Offering a special Table for Two menu with a three-course meal, available through Feb. 28. Also offering the usual menu for to-go and dine-in.
Novecento
Aventura, Doral, Key Biscayne and Brickell area
$65-$95.
The Argentinean restaurant is offering take-home and dine-in options, with fare such as Salmon Ceviche appetizers, Risotto Parmigiano with beef, Burrata and Picanha. The special dine-in, three-course menu is $65 per person.
The Valentine's Day Experience Boxes for two – intended to take home – is $95. If you order before Feb. 11, you'll get a free bottle of Novecento Brut. This offer is available for pickup only, and you must make sure to place your order at least 24 hours in advance, online or by calling your nearest location.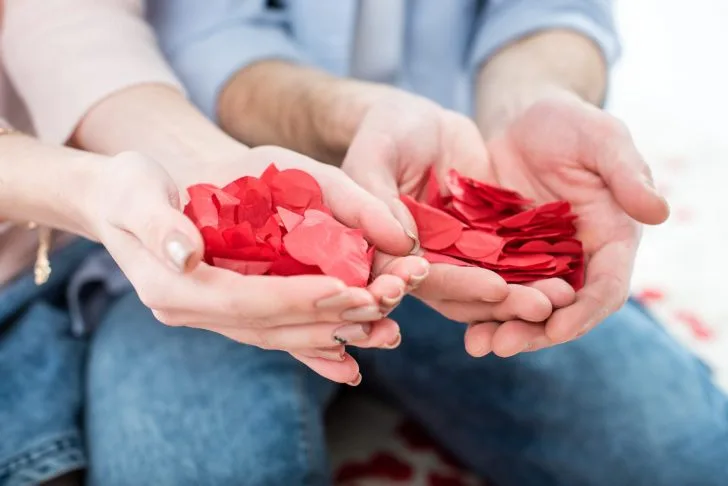 Valentine's Day 2021 freebies & deals in Miami
This special day of love doesn't have to mean you break the bank. Whether you're celebrating with a loved one or by yourself, there are special deals and freebies you can find at locations throughout Miami.
We've compiled a roundup for you to peruse. Be sure to follow each link for more details – and remember, participation may vary, so always call ahead to make sure your location is participating. Find the deals by clicking here.
Hungry for more food deals?