Join the Frank Art Gallery after hours for creativity and cocktails on Thursday, June 30, 2022 from 6-8 p.m.!
Embrace art, music, and tasty treats from South Florida's culinary artists.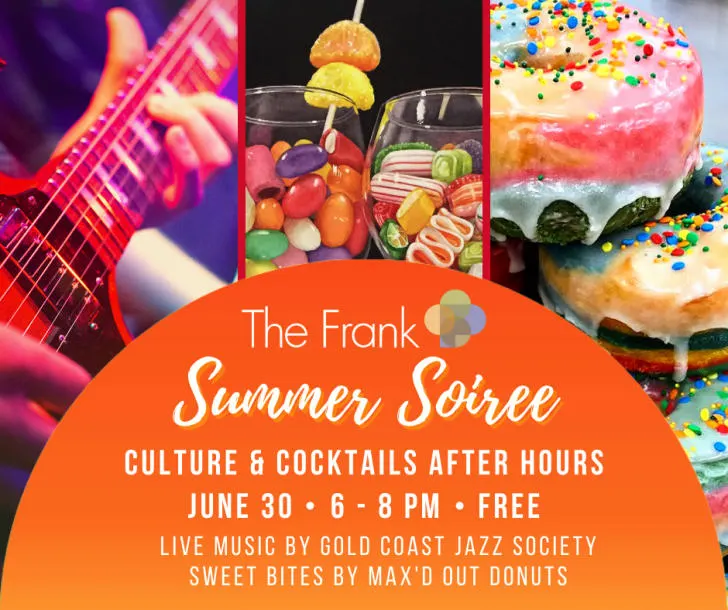 Take your friends and family on a trip to Candyland!, a visually appetizing celebration of sugar, sweets, and cakes from South Florida's most skilled and experimental visual artists.
Enjoy after-hours access to The Frank's galleries, Instagram-worthy donuts from Max'd Out Donuts with Chef Max Santiago and live music by Gold Coast Jazz Society.
The Summer Soiree is free and open to the public. Complimentary refreshments and hors d'oeuvres will be passed around. Mask-wearing is suggested.
For more information about the Frank Gallery, click here. The gallery is located at 601 City Center Way, Pembroke Pines.
More Broward events
The Frank Art Gallery
601 City Center Way
Pembroke Pines, FL 954-392-2120