Hello, fellow subscribers!
We received useful opinions and recommendations from lots of you.
We'd love to hear directly from others on how we are doing and how we can do better.
Please fill out this online survey, and complete it by August 1. For your participation, one lucky family will receive a family membership to HistoryMiami!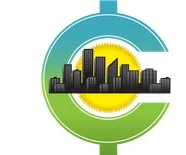 Link for survey
Thanks, and we can't wait to hear from you.
The Team at South Florida on The Cheap
Free & low-cost events
Sunday, June 4, 2023
Monday, June 5, 2023
Tuesday, June 6, 2023
Wednesday, June 7, 2023
Thursday, June 8, 2023
Friday, June 9, 2023
Saturday, June 10, 2023
Sunday, June 11, 2023
Monday, June 12, 2023
Tuesday, June 13, 2023