Pi Day will be celebrated on Sunday, March 14 in Miami and around the world, because the date is 3-14.
The Greek letter Pi (symbol "?") represents a constant — the ratio of the circumference of a circle to its diameter — which is approximately 3.14159. (This special day is not to be confused with Pie Day, which is celebrated in January.)
We're rounding up local and national businesses that are celebrating Pi Day with deals on pizza and pie! Be sure to check that your nearest location is actually participating in the promotion.
There may not be as many offers as in years past, but we will continue updating this list as more deals become available. Keep checking back!
Pi Day Food Deals in Miami
BJ's Restaurant and Brewhouse: Dine in at BJ's and get a mini, one-topping pizza for $3.14 on March 14.
Pieology: Join the chain's loyalty program Pie Life Rewards by March 14 and get $3.14 off any purchase of more than $10 on National Pi Day. South Florida has locations in Miami, Coral Springs, Plantation and Pembroke Pines.
Blaze Pizza: In place of its annual in-store promotion, Blaze is offering a special app promotion. All app users will receive a $3.14 pizza reward in their app starting Monday, March 16. The reward will be redeemable through the end of the year. If you don't already have the app, you must have it downloaded by 2:59 a.m. EST on Sunday, March 15, in order to automatically receive this Pi Day reward. The $3.14 pizza will be redeemable for all app users through April 12. Blaze announced it canceled the in-store event to avoid large crowds.
Cheddars Scratch Kitchen: Get a great deal on chicken pot pie! According to its website, when you order a Cheddars Homemade Pot Pie on March 14, you get a second pot pie to bake at home. The regular price of a Cheddars pot pie starts at $9.99. South Florida has locations in Kendall, Tamarac and Wellington.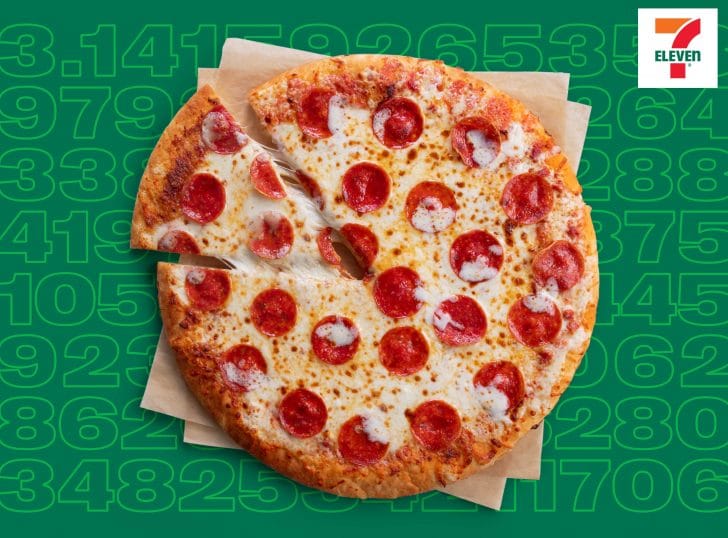 7-Eleven: Participating stores are serving up large pizzas for $3.14 each on March 14. This deal will be available in stores through the 7Rewards loyalty program in the 7-Eleven app, or through the retailer's 7NOW delivery app for home on-demand delivery or order-ahead pickup. (Side note: For every whole pizza purchased on Pi Day, 7-Eleven plans to provide a meal to Feeding America.)
Sprouts Farmers Market: Slice into sweet savings at Sprouts Farmers Market on March 14. Enjoy an apple or vegan apple pie (8-inch) for $3.14 — no coupon required. The pies are regularly $4.99 each. There is no Sprouts in Miami. But if you're interested, and don't mind a drive, South Florida has two locations: in Miramar and Deerfield Beach.
Find the best pizza deals in Miami
Looking for more pizza deals? We've gathered the best discounts available throughout Miami.
No matter which restaurant is your fave, hopefully we'll find you a deal. Click here for information.
Hungry for more food deals?