Taco 'bout some great deals! It's "crunch time" for taco lovers everywhere.
Oct. 4, 2023, is National Taco Day and many chain restaurants are offering spicy deals on one of our favorite Mexican foods.
Whether you like your tacos soft or crunchy, with beef or chicken, you can save money on your south-of-the-border order on National Taco Day.
The offers are available at participating locations with a limit of one per person — unless noted otherwise.
Also check your locally owned Mexican restaurants in your area to see if they're celebrating National Taco Day with any specials or giveaways.

Chuy's
It's dollar taco time at Chuy's! Add a ground beef taco (crispy or soft) to any dine-in entrée for just $1.
The restaurant is also offering Tequila Floaters for $1 to top your favorite margarita with an extra pour of tequila. Tequila and tacos are the perfect pairing!
The taco love doesn't stop there! Chuy's is calling on taco fans everywhere — dress like a taco, post a photo with #ChuysTacoDay and head to the popular Tex-Mex restaurant for a FREE dine-in entrée of your choice.
Chuy's has locations in Arkansas, Alabama, Colorado, Florida, Georgia, Illinois, Indiana, Kentucky, Louisiana, Missouri, North Carolina, Ohio, Oklahoma, South Carolina, Tennessee, Texas and Virginia. In South Florida, the only location is in Pembroke Pines.
Fuzzy's Taco Shop
Nothing fuzzy about this deal, it's clearly a great way to celebrate National Taco Day on a budget. Fuzzy's Taco Shop is offering select tacos for $1.50 on Oct. 4, 2023.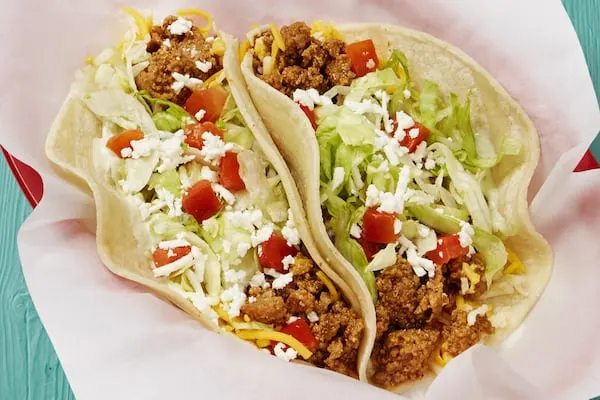 Additionally, the restaurant is giving its Fuzzy's Rewards members two FREE tacos — with an additional purchase of $5 via the chain's app.
Fuzzy's Taco Shop has locations in 19 states. In South Florida, the only location is in Fort Lauderdale.
Long John Silver's
Long John Silver's is giving customers something to taco 'bout this Oct. 4. Guests can shell-e-brate National Taco Day the right way with Long John Silver's by receiving a FREE taco with the purchase of any combo, meal, or platter in-store.
At participating locations, guests can get the taco of their choice filled with either:?
Wild-caught, batter-dipped Alaska Pollock
Wild-caught, hand-cut North Pacific Salmon
Grilled Shrimp
In South Florida, the only Long John Silver's is in Oakland Park.
Taco Bell
To celebrate National Taco Day, Taco Bell is bringing back the popular Taco Lover's Pass for two days only. The pass will be available exclusively on the Taco Bell app for Rewards members on Oct. 3 and 4, 2023.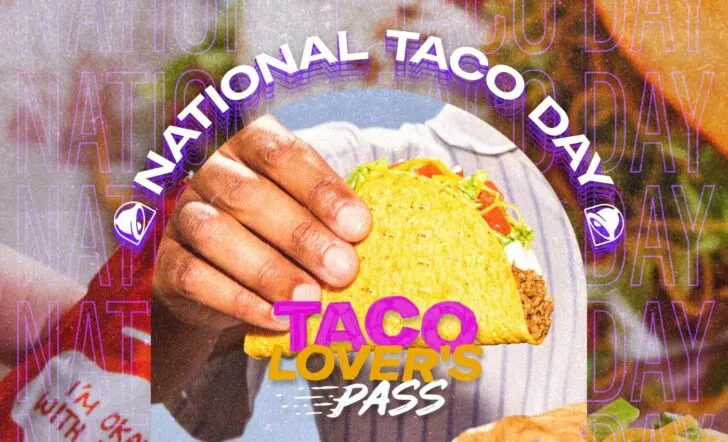 The Taco Lover's Pass allows the holder to redeem one qualifying taco per day — for up to 30 consecutive days. The pass is active on the day of purchase and expires 30 days after purchase. Get details here.
Talkin' Tacos
On October 4, Talkin' Tacos will celebrate National Taco Day with a special offer of two tacos, choice of a side and a drink for $15.99 or choice of entrée, 2 tacos, 2 drinks for $19.99 The deal is good until 10 p.m. at all locations.
Vegans can join in with a new vegan taco, which features button mushrooms, with onions and jalapenos, topped with black beans, salsa and cilantro.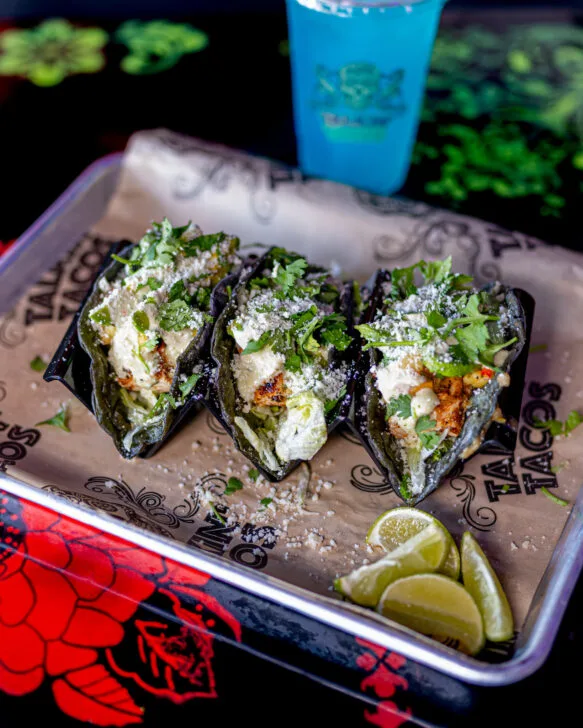 You can also get a deal on the official "Miami Dolphins Taco," which featured blackened grilled fish, shredded lettuce, avocado ranch, mango salsa, avocado slices, crumbled cotija cheese and cilantro in a blue corn tortilla. On game days, fans can use code DOLPHINS to get 15% off their meal in-restaurant or online ordered directly from the restaurant.
Talkin' Tacos is in Brickell and Wynwood in Miami, Miramar, Coral Springs and Wellington.
Tijuana Flats
Tijuana Flats, with multiple locations in South Florida, is offering several National Taco Day deals on its app.
New members: Download the app on Tuesday, October 3, and receive a Free Dos Tacos entree, with a deal redeemable October 4 through October 31 (maximum discount of $9.99). The deal includes chicken, bean or beef.
Existing members: Order tacos on October 4 and earn a free starter, redeemable October 5 through October 26.
Do you know of a National Taco Day deal in South Florida? Send us the details at news@southfloridaonthecheap.com so we can add it to the list!
More food deals
This deal is from Living on the Cheap, our sister site.