What's better than ice cream? Free ice cream, of course!
July is National Ice Cream Month, first designated by President Ronald Reagan in 1984, followed by National Ice Cream Day on the third Sunday of July.
Check out this year's deals available throughout Miami and South Florida – and keep checking back, as we will continue to update this list with more deals as we find them!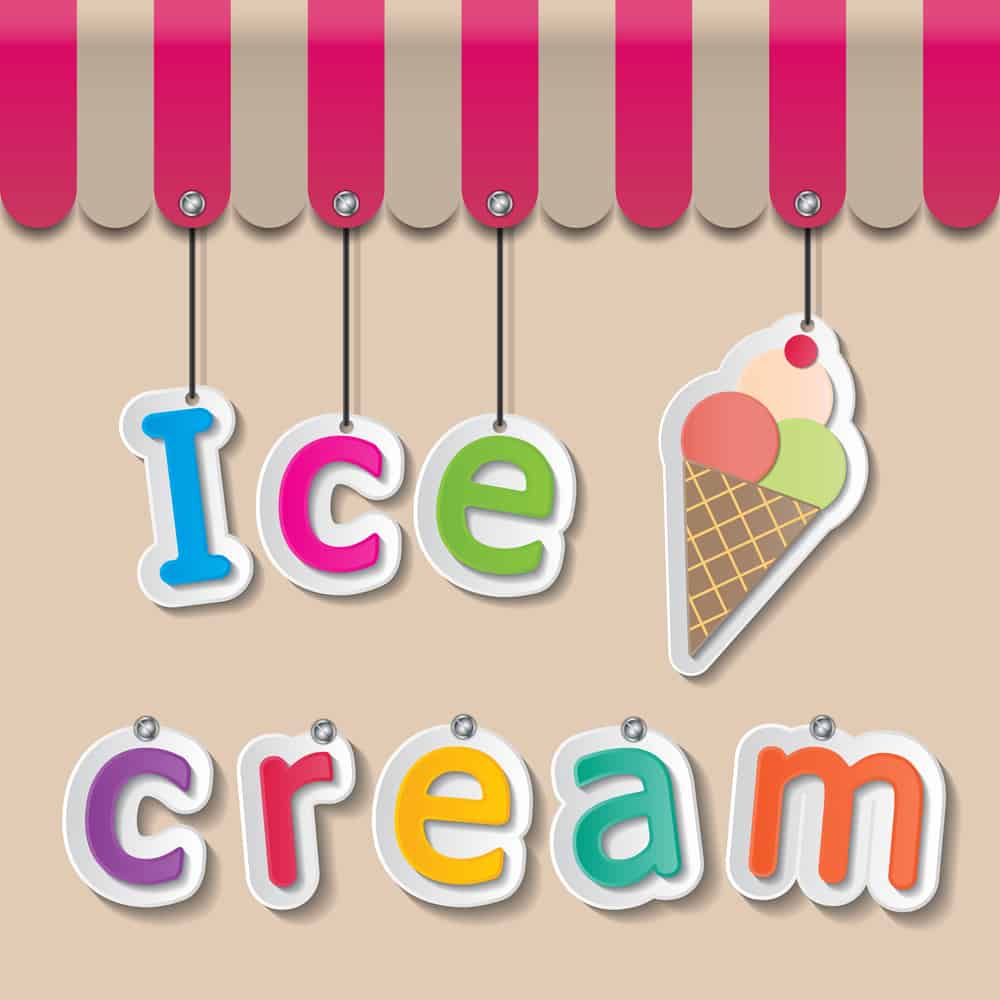 Also, remember that not all local stores participate in national promotions, so it's always smart to call ahead to make sure the deal is on before you drive over.
2021 National Ice Cream Month special offers
Baskin-Robbins: National Ice Cream Month is the perfect time to enjoy the Flavor of the Month for July at Baskin-Robbins. Inspired by the perfect summer day, Beach Day is a creamy concoction of sea-salted, vanilla-flavored ice cream, milk chocolate- flavored caramel-filled sea turtles and a crunchy graham cracker sand swirl. If you're looking for sweet deals, download the chain's app for exclusive deals and offers. On Sunday, July 18, the chain is offering free ice cream-scented Kinetic Sand with any purchase of $10, while supplies last. Available in Chocolate Mint or Strawberry Banana scents.
Burger King: Burgers aren't the only thing on the menu at the Miami-based chain. Burger King is celebrating National Ice Cream Month by offering a FREE vanilla soft serve cup or cone with a minimum purchase of $1. The offer is available all month long in July — only via its app. Limit one per customer. (The digital offer may not be available in all areas.)
Carvel: Swirl a sweet deal at Carvel. Try the ice cream shop's new churro ice cream and crunchies on July 18 and they'll treat you to a sweet surprise on your next visit. Plus, you can enter online to win ice cream for a year — from July 12 to Aug. 30. If you don't make it to the shop on National Ice Cream Day, you can still enjoy its popular buy-one-get-one FREE sundae deal every Wednesday.
Dairy Queen: Dairy Queen might be the king of all ice cream shops. And it's one of the best places to celebrate National Ice Cream Month. The chain's DQ Blizzard Fan Club is the best spot to find the latest deals and discounts. In previous years, the chain has been known to offer members special discounts on National Ice Cream Day.
DoorDash: Make a mad dash for this cool deal from DoorDash. From July 15 to 18, ice cream lovers can get a FREE pint of ice cream (or other qualifying ice cream item) on any order totaling $20 or more. Limit one offer per customer. Here's how it works: Open the DoorDash app or website and select DashMart (or your local convenience/grocery store.) Choose the ice cream item of your choice and add it to your cart. Use promo code ICECREAM at checkout. (Fine print: The offer is valid for one pint of ice cream, while supplies last — except for Carvel, Jeni's Ice Cream, Smitten, Ben & Jerry's, Halo Top, GoYum, Haagen-Dazs items more than $10. For orders, including Carvel, Jeni's Ice Cream, Smitten, Ben & Jerry's, Halo Top, GoYum, Haagen-Dazs items, more than $10, the discount is valid for a maximum of $10 off.)
Frohzen: From 1-5 p.m. Sunday, July 18, pass by the "cool, sweet Frohzen cart" around Paseo Ponti in the Miami Design District for a complimentary ice cream sample. For more information, click here. Additionally, Frohzen is conducting giveaways in July through its Facebook page. Check out the instructions there to participate!
Insomnia Cookies: Insomnia Cookies is offering a classic cookie with a scoop of ice cream for $2 during "happy hour" in July — Monday to Thursday, 3 p.m. to 6 p.m. Valid in-store only, at participating locations. You can see the announcement on Insomnia Cookies' Facebook page. Also, from July 12-18, get a FREE scoop of ice cream with any in-store or online delivery ($6 minimum) purchase. To redeem, mention the deal in-store, or use the codeICECREAMDAY online for delivery orders. (We'd advise giving them a call before heading there, just to make sure. Find your closest Insomnia Cookies location.)
My/Mochi: Thanks to the "Mmmm Face Campaign," you can get a free box of My/Mochi – but you have to do a few things first. Share a photo of yourself enjoying a My/Mochi (available in the freezer section of many grocery stores) through social media by July 18, 2021, using the hashtag #MyMochiMmmface and tag @MyMochi on TikTok and/or tag @mymochiicecream on Facebook or Twitter. You'll receive instructions on how to claim your FREE box of My/Mochi via DM within three days of posting. In addition, you'll have the chance to win a year of My/Mochi ice cream. Winners will be notified in early August.
TCBY: Whether it's ice cream or frozen yogurt, everyone loves a cool treat on a hot summer day. TCBY is offering some delicious deals this summer and you can be the first to know by downloading the chain's app and registering for its loyalty program. It's TCBY's 40th birthday, so new members receive special perks through July 31 — including a $3 reward, when you spend $10 in July.
Whole Foods Market: Cool off with a frozen treat at Whole Foods Market. Through July 20, customers save 35 percent on all ice cream and frozen treats. Even sweeter, the grocery store's ice cream does not contain the 100+ preservatives, flavors, colors and other ingredients they've prohibited from food. Plus, Amazon Prime members enjoy an extra 10 percent off.
Yasso: In honor of National Ice Cream Month, Yasso is giving away 10 free shipments to its biggest fans! To enter, you must follow @Yasso on Instagram and tag a friend. The giveaway closes July 14, 2021. Find the rules at the link in bio.
2020 National Ice Cream Month special offers
Dippin' Dots: Follow them on Facebook and tag three friends on the post and you'll be eligible to win free ice cream for a year! The contest ends July 12.
Miami Children's Museum Ice Cream giveaway: Celebrate at this drive-through event on July 19 hosted by Florida Dairy Farmers and Blue Bell Ice Cream. The first 1,000 people in line will receive a free individual serving of Blue Bell ice cream and a goody bag from Florida Dairy Farmers. Drivers must line up around the Museum, drive up to the distribution point and exit the facility. Event is on a first come first-served basis while supplies last.
Morelia Paletas Gourmet: Get 25 percent off the purchase of eight paletas (gourmet popsicles) which means you only pay for the price of six. Dippings and toppings aren't included but their decadent flavors are plenty! Offer good at all locations and online.
Information from our sister site, Triangle On The Cheap, and parent site, Living On The Cheap, was used to supplement this article.
Do you know of more ice cream or National Ice Cream Day deals? Email the details to news@miamionthecheap.com or editor@miamionthecheap.com.
More food deals: