First it was fair food, then movies and now … drive-in concerts!
Seems like the drive-in craze at Tamiami Park's Youth Fair grounds has no signs of stopping.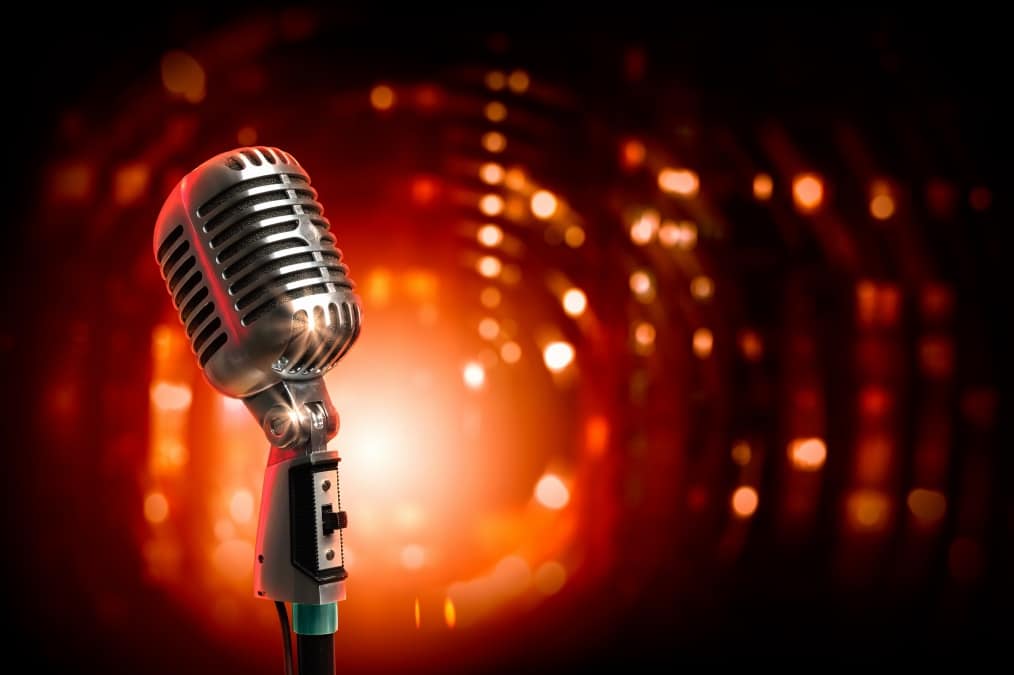 The new drive-in concert series runs through the end of September. Tickets start at $25 per car. Buy a ticket to reserve your spot by clicking here.
Here's a schedule of upcoming concerts:
Sept. 18 at 8 p.m.:
Cuban singer/songwriter Malena Burke is joined in concert by her Latin Grammy-winning daughter, pianist/vocalist Lena Burke. Expect them to perform Cuban boleros, including Malena's hits "Contigo Aprendi," "Me Voy Pa'l Pueblo" and "Total."
Sept. 19 at 7 p.m.:
The concert "Freestyle Explosion at the Drive-in" features four Hispanic musical acts. Performing at the show will be Johnny O, freestyle and salsa music singer of "Bad of the Heart" and "Que Te Vas;" freestyle dance-pop singer George Lamond, whose hits include "Fantasy Girl" and "Memories;" Cynthia, a Puerto Rican freestyle singer with hits "Dreamboy/Dreamgirl" and "Break Up to Make Up;" and Coro, whose hits include "My Fallen Angel" and "Can't Let You Go." They will be joined by guest DJs spinning throughout the show.
Sept. 20 at 5:30 p.m.:
This double bill concert features South Florida performers: country singer Ricky Valido and his band kicking things off at 5:30, followed by Havoc 305 at 7:30 p.m. Valido and his Hialeah Hillbillies band, who have opened for country artists Luke Bryan, Rascal Flatts and Brad Paisley, will perform their new release "Hello Darkness." The foursome Havoc 305 is a Top 40 cover band who will play a repertoire of current hits.
Sept. 26 at 7:30 p.m.:
The month culminates with a showstopping concert!
Miami darling and Grammy-winning Cuban singer Albita graces the stage. A favorite on the Miami Hispanic club circuit, Albita was a fixture at Little Havana's Hoy Como Ayer live music venue.
She'll perform music from her albums featuring an extensive repertoire of songs. "Ta Bueno Ya," "El Jaleo" and "Que Culpa tengo Yo."
More Music
If that's not enough, here are other concerts and musical performances:
The South Miami-Dade Cultural Arts Center continues its long-running series SMDCAC Sessions. The short virtual performances by local musicians and singers can be viewed on the Facebook page at 7 p.m. Thursdays. Click here for details.
Also continuing its long-running performing arts series "Arsht @ Home," the Adrienne Arsht Center for the Performing Arts features several virtual musical performances. Watch local musicians on its "Living Room Live" and archival performances by resident companies Florida Grand Opera and New World Symphony, as well as partner group NuDeco Ensemble. Click here for details.
Entertainment Calendar
Miami Dade County Fair & Exposition
10901 SW 24 St
Miami, FL 33165
305-223-7060