The year 2020 brought many firsts and never-before-seens – including the cancellation of some of our favorite events.
Throughout Miami, organizers have had to make tough decisions and take into account factors such as public safety.
These events will have to wait for now, but hopefully they'll be back soon! Check here to see which ones have been affected for the upcoming season.
And keep checking back, as we will continue to update this roundup.

Deering Seafood Festival on the Bay
Miami's popular Deering Seafood Festival on the Bay initially was rescheduled for this fall, but now – thanks to the Delta variant – the 16th annual edition won't take place this year at all.
The family friendly event – previously planned for March 28 and then Oct. 24 – is now rescheduled for Sunday, April 10, 2022, on the grounds of the historic Deering Estate, overlooking Biscayne Bay. It typically includes music, art, nature activities, pontoon boat rides, and a science discovery area for kids. (Plus fresh seafood served every way you can think of, as well as burgers and wings!)
"As the Delta variant continues to spread and the Miami-Dade community faces an unprecedented surge in COVID-19 cases, The Deering Estate Foundation has made the difficult decision to cancel the 16th Annual Deering Seafood Festival on Sunday, October 24, 2021 and move ahead with previously-scheduled plans for the next iteration of the festival on Sunday, April 10, 2022," according to a statement on the website.
For more information, click here.

Summer Shorts festival
City Theatre's Summer Shorts festival at the Adrienne Arsht Center for the Performing Arts will not take place in 2021. The annual event turned 25 this year, and a special Silver Anniversary edition had been planned for June 3-July 4, 2021.
Instead, the Silver Anniversary Edition has been postponed until June 2-July 2, 2022, "due to the continuing caution and safety restrictions associated with the ongoing Covid 19 pandemic," according to a joint company announcement.
"We have been itching to mount this Silver Anniversary production since 2020, selecting two excellent lively programs of plays and musicals," City Theatre artistic director Margaret M. Ledford said in a statement. "These programs will feature an incredible ensemble of amazingly talented performers to enhance the storytelling and bring life to the characters, deftly guided by many of the region's top directors and enhanced by the area's most skillful designers. We're eager to safely bring audiences and artists back together in the theatre for the SUMMER SHORTS FESTIVAL once again."
Find more information by clicking here.
Jazz in the Gardens
Last year, Jazz in the Gardens – the popular, two-day music festival in Miami Gardens – had to be canceled just days shy of its scheduled start. And this year, the popular event is not faring any better.
Due to ongoing challenges associated with the pandemic, the city has announced its springtime event, which typically features jazz and R&B artists, has been rescheduled for March 2022 at Hard Rock Stadium. However, no exact dates have been released as of yet.
"We are disappointed about the cancellation of the 15th anniversary of the festival, however, safety remains the highest priority for the City of Miami Gardens," said Miami Gardens Mayor Rodney Harris, in a statement. "It is prudent for us to get COVID-19 under control in order to plan a safe and successful staging of Jazz in the Gardens for everyone to enjoy. I look forward to celebrating with all our patrons, vendors and our sponsors when we return in 2022."
For more on Jazz in the Gardens in Miami Gardens, click here.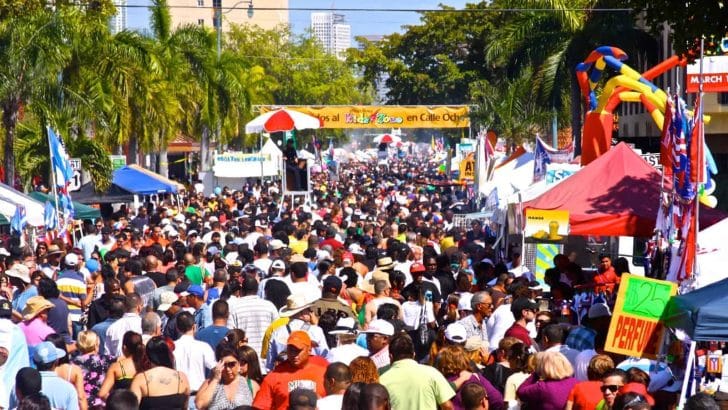 Calle Ocho Music Festival
The Calle Ocho Music Festival and Carnaval on the Mile will not return this year.
Officials have announced the 2021 edition of this annual Miami event has been canceled, but the website does offer some hope for next year. It lists the time and date of the next event as:
Time & Date
March 13, 2022
11am – 7pm
The official website states: "Calle Ocho Music Festival and Carnaval on the Mile canceled due to ongoing pandemic. Stay tuned for updates! Social distancing today to be part of big party tomorrow."
Here's hoping! For more information, click here.

Chili Cook-Off at Pinecrest Gardens
The annual next Chili Cook-off in Pinecrest Gardens typically featured a primary competition for professional chili cooks and a separate contest for amateur chili cooks – plus country music bands, line dancing, mechanical bull riding and more.
The official site for this event, which is sanctioned by the International Chili Society, has this announcement:
"Due to Covid-19 concerns, we will not have our Chili Cook-Off this season, but we will be back with more fun and chili than ever in Season 2021-2022!"
Florida Renaissance Festival
Fairchild's The NightGarden
During Miami winters, Fairchild Tropical Botanic Garden typically transforms itself into The NightGarden, an enchanted, illuminated experience full of fantasy and wonderment where things like the Wise Talking Tree, Archimedes and Flying Fairies come to life.
It was canceled in 2020, but we'll see about 2021! Get more details by clicking here.
Hialeah's Art on Palm
More disappointing news for art lovers: The City of Hialeah has canceled its annual event, Art on Palm.
According to the annual event's organizers: "As of right now, we do not have any events planned, including Art on Palm."
Typically organized in February along Palm Avenue, the free event featured all types of art, including paintings, photography, mixed media and sculptures. Click here for more information.
Art Basel Miami Beach
The most important annual arts event in South Florida did not happen in 2020.
According to a Facebook post: "We regret to announce that the 2020 edition of Art Basel Miami Beach has been canceled. As the artworld continues to face momentous challenges, we remain firmly committed to supporting the global gallery community and look forward to when we can meet again. #artbasel"
This mammoth global cultural event typically takes place in December, helping to support galleries, as well as the greater Miami arts community and economy. Click here for more details.
King Mango Strut
The hilarity and sarcasm of the annual King Mango Strut will have to wait.
Organizers have decided not to go through with this year's event, which typically takes place in December through the streets of Coconut Grove. The parade was established as a comic version of the annual Orange Bowl Parade – an event that was held for more than three decades on New Year's Eve through the streets of downtown Miami.
In typical King Mango Strut fashion, the official announcement on the website simply says: "See you at a safer time at our 39th Strut in 2021." (The flyer shows a cartoon orange wearing a mask – with a fly on its head, a parody of Vice President Pence.) Click here for more details.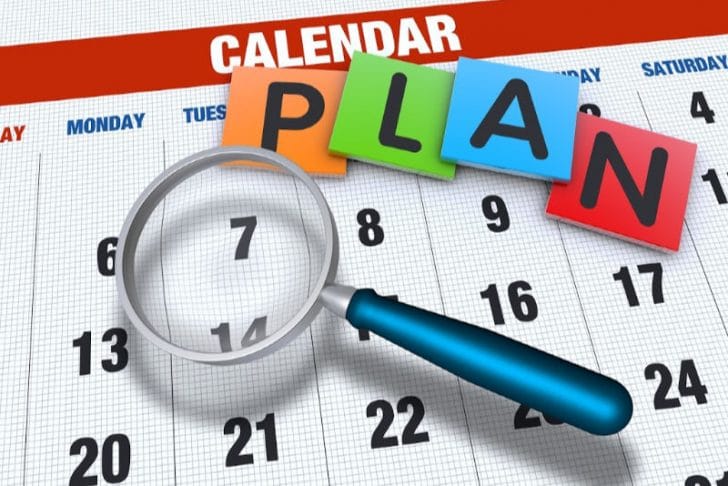 Miami events in 2021: A month-by-month guide
Of course, not all events have been canceled. Throughout South Florida, there are still plans for car shows, art festivals and more in 2021.
We've compiled a month-by-month roundup of events in our area. Keep in mind that some events may be virtual. Others may follow strict safety protocols. You'll want to get all the details and decide which options are best for you and your family. Click here for this handy guide to Miami events!
Entertainment and Events Calendar
Tuesday, January 18, 2022
Wednesday, January 19, 2022
Thursday, January 20, 2022
Friday, January 21, 2022
Saturday, January 22, 2022
Sunday, January 23, 2022
Monday, January 24, 2022