Can't get enough of holiday tunes? Check out "Voices of Angels," the annual holiday concert presented by the Miami Children's Chorus at 6 p.m. Saturday, Dec. 18, 2021.
The concert returns for a live performance for the first time in two years! It's sure to be a delight.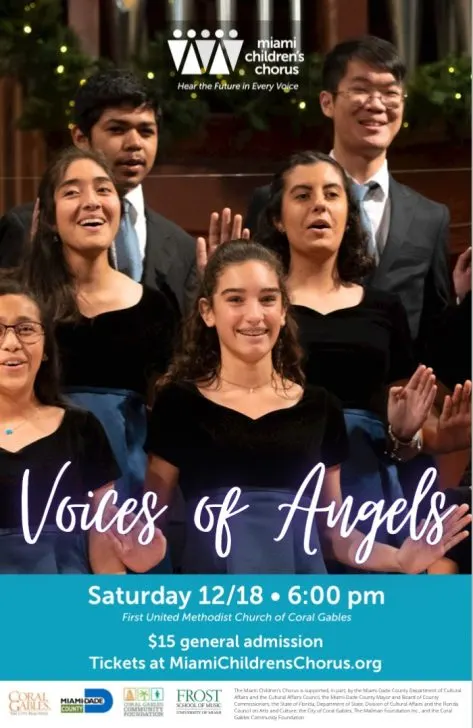 The special event, at First United Methodist Church, 536 Coral Way, has been a Coral Gables tradition for decades. The Miami Children's Chorus typically performs traditional and contemporary holiday songs from around the world – and if you know them, don't be shy and sing along!
It's a beautiful way to share the holiday message of peace, hope, and joy.
General admission tickets are $15 and available for purchase online. For more information, click here.
More Free and Cheap South Florida Holiday Events
More Holiday Events