Do good and save money. Pretty sweet, right?
Hill's pet food is offering a deal for $5 off one bag of dry food or one case of cans. And when you buy Hill's pet food, you're also helping feed shelter animals in need, according to a post on the Miami-Dade Animal Services Facebook page.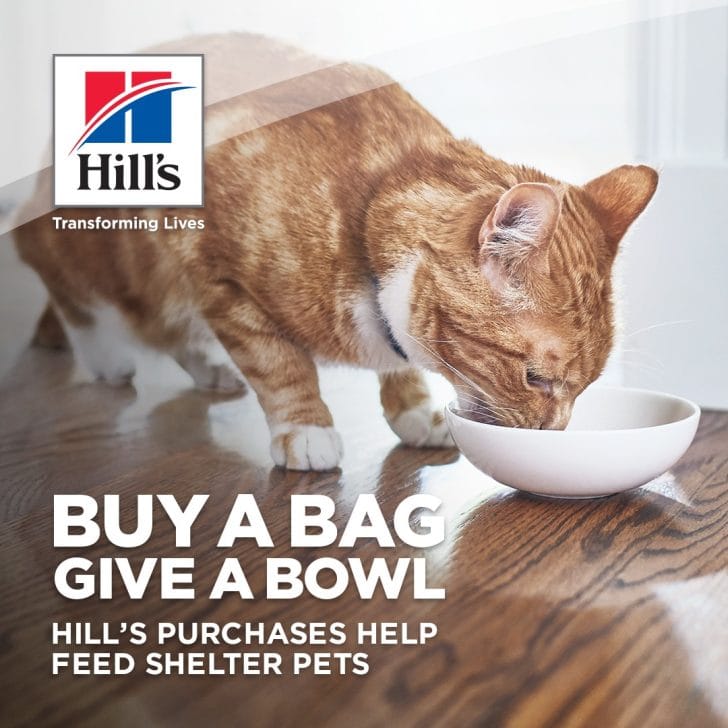 To get the online offer, all you have to do is:
Go to this site, Hillspet.com/clear-the-shelters/special-offer.
Select a retailer. You can choose from Chewy, Amazon, Petco, PetSmart, PetFlow and PetCareRx. Once you click on the retailer link, you'll get a promo code.
At the retailer site, select a Hill's pet food bag or case of cans.
Paste the promo code at checkout and finish your order as usual.
Feed your pet, help a pet, enjoy your savings – all in a good day's work!
Want to know how you can help pet shelters? Get more information by clicking here.
More Pet News
Publix: Get your pet medications at the pharmacy
Hurricane prep for pets: Do you have your supplies?
28 free & cheap dog-friendly parks in Miami-Dade
More Useful Resources