If you're looking ahead to 2022 – and saving the dates for all the events you'd like to attend – here's an early heads-up for an important one.
The Third Annual Heritage Fest, celebrating artists representing the African Diaspora, has been scheduled for Saturday, Feb. 5, 2022, at the Arsht Center's Thomson Plaza for the Arts.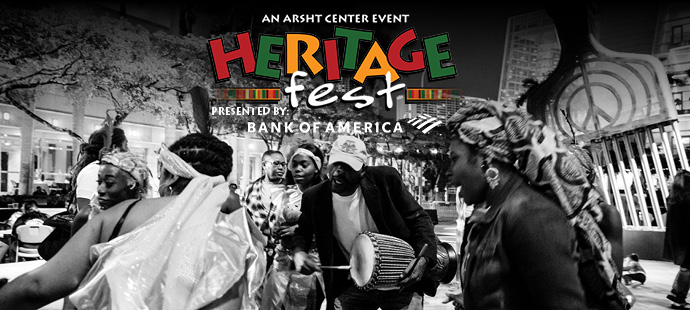 Starting at 3 p.m., the free event promises an afternoon of fun-filled activities for all, including live performances and food vendors.
Heritage Fest will also feature a community discussion. At 5 p.m., the Peacock Foundation Studio presents "The Heritage Project: Race, Intimacy and Expression in Dance," which will cover social injustice issues and how they have influenced the identities of Black dancers and choreographers who are part of the LGBTQIA (lesbian, gay, bisexual, transgender, intersex, queer and/or questioning, asexual and/or ally) community.
RSVP for the free discussion by clicking here. You may also RSVP for the online salon here if you don't think you'll be able to attend in person!
Heritage Fest 2022 schedule*:
3:00 p.m. Meet Hot 105's Jill Tracey (until 5 p.m.), enjoy food trucks and vendors
3:30 p.m. Konpa workshop with KOTR Dance
4:00 p.m. Children's Book Reading with Dr. Arnekua Jackson
4:30 p.m. Yoga with Denetrya Brookins (please bring a mat)
5:00 p.m. Children's Book Reading with Dr. Arnekua Jackson
5:00 p.m.
The Heritage Project: Race, Intimacy and Expression in Dance
?salon
5:30 p.m. Delou Africa performance
6:15 p.m. Kaylan Arnold performance
*Artists, titles, dates and times subject to change
Entertainment calendar
Adrienne Arsht Center
1300 Biscayne Blvd
Miami, FL , FL 33132
(305) 949-6722