Ghouls and gals, listen up! There's a fun — and spooky — driving tour you can take around Miami and it's under $10!
The Haunted Miami tour is available to download on the Tripvia app for just $7.99 and has over 15 stops throughout the city. This makes for a great summer activity if you're looking to stay out of the sun!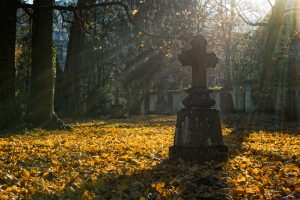 Here's how it works — download 'Tripvia Tours' app then purchase tour from list ($7.99 USD) — or buy online and save 10%. The app is available to download on the Google App store and Apple App store.
You'll have a ghostly guide to tell you all about the lost souls that haven't left some of the most historic places in Miami. The tour makes stops at:
Versace Mansion
Biltmore Hotel
Pinewood & Miami City Cemeteries
Miami Circle
Devil Tree
Along the way, you'll have the freedom to stop for a bite to eat or take any interesting detours you might find!
For more information and to download the app, click here.
More free and cheap things to do with kids this week:
Thursday, August 18, 2022
Friday, August 19, 2022
Saturday, August 20, 2022
Sunday, August 21, 2022
Monday, August 22, 2022
Tuesday, August 23, 2022
Wednesday, August 24, 2022