Halloween "treats" don't have to be limited to candy. Restaurants big and small throughout Miami and the rest of South Florida are offering special treats for this holiday season.
Some deals are only valid on Oct. 31, while others are good before or after or both! (Note: Some offers require a costume.)
In addition to food deals, there seem to be Halloween-themed events just about everywhere! Find those by clicking here.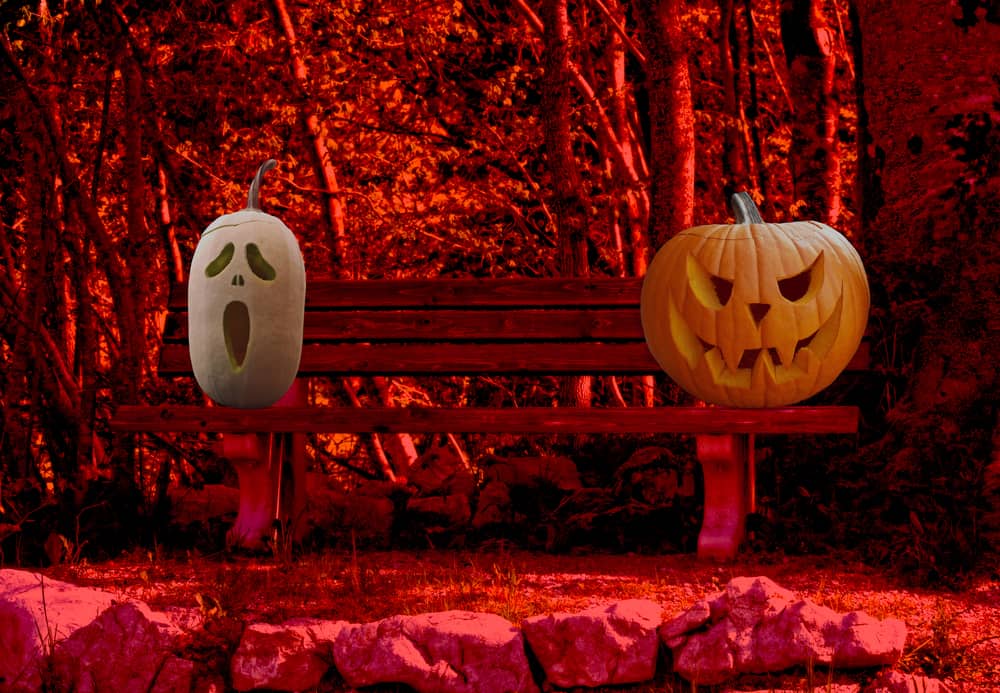 NOTE: Not all locations offer the same national promotions. As a result, price and participation may vary. It's always wise to call ahead for verification in your area. We strive to keep up with limited-time offers, but deals may end without notice.
If you're unsure of participation or details, we recommend you call ahead. We will keep updating this list all month, so keep checking back!
Halloween restaurant specials 2021
Applebee's
Get two entrees and an appetizer for just $22. Go here and select "order" to see your options. Enjoy your dinner with one of the chain's $5 Spooky Sips: Dracula's Juice, a wildberry creation of a Patron Silver margarita and Bacardi Superior daiquiri, or the Tipsy Zombie, made with Bacardi Superior, passion fruit, pineapple, cherry, lime and a gummy brain topped with melon liqueur.
Bubba Gump Shrimp Co.
On Oct. 31, 2021, purchase an adult entree and get a kids' meal for just 99 cents. This offer is good for children age 10 and younger.
Please note, however, that not all locations are participating in this Halloween promotion. We advise you check in advance if you're going to visit one of South Florida's two Bubba Gumps: in Miami's Bayside Marketpalce and in Fort Lauderdale. Click here for more information.
Chili's
Get a $5 Margarita of the Month – The Spider Bite 'Rita – special during the month of October.
The Cheesecake Factory
Leading up to Halloween this year, The Cheesecake Factory is giving out some spooktacular treats – not tricks! From Oct. 25-Oct. 29, guests will be treated to one complimentary slice of Reese's Peanut Butter Chocolate Cake Cheesecake or Hershey's Chocolate Bar Cheesecake with their online purchase or $40 or more. All you have to do is use the promo code TREATME at checkout.
Wendy's Boo Books
Get the chain's Halloween BOO! Book for just $1 with 5 coupons — each good for a FREE Jr. Frosty. The books are available through Halloween, while supplies last.
IHOP
This Friday, Oct. 29, children age 12 and younger get one free Scary Face Pancake from 7 a.m.-10 p.m. Toppings for this super-scary treat feature "candy corn curved into evil eyebrows [and] whipped cream twisted into a devilish smile." Please note: This offer is dine-in only at participating locations.
Krispy Kreme
Starting Oct. 16, doughnut lovers can enjoy Saturday Scary Sharies every Saturday through Oct. 30. Buy any dozen doughnuts and get a $1 "Saturday Scary Sharies" dozen packaged in a special edition spell-book box (while supplies last).
On Halloween, get a free doughnut when you visit a Krispy Skreme — er, Krispy Kreme shop — in costume. No purchase is necessary!
Krispy Kreme has a few other Halloween-related promotions right now. Click here for the details!
Insomnia Cookies
The cookie-maker, which has locations in South Miami and Miami Beach, is shipping its special Spooky DIY Cookie Decorating Kits nationwide – so you can get into the Halloween spirit with the kiddies.
Each $40 kit has:
12 cookies
green and orange buttercream icing
icing tubes for decorating
toppings including candy corn, zombie eyes and rainbow sprinkles
Other deals may become available as the holiday nears.
Click here
for more details!
Papa John's
Slice into the pizza chain's Jack-O'-Lantern Pizza (a large, thin-crust pepperoni pizza) to get into the spooky spirit of the Halloween season. The specialty pizza is available through Oct. 31. The pie arrives unsliced, so you'll need to do your own carving first — before digging into this zesty "pumpkin." Prices vary by location. Many South Florida locations are serving them for $11.
Chuck E. Cheese
You can party like every day is Halloween at the kids' entertainment venue, starting now and lasting through Oct. 31. The Halloween Boo-Tacular lets kids enjoy games, ghoulish goodies and free game play for kids in costume.
Families can dance into the moonlight with DJ Munch during a special nighttime show, featuring upbeat pop music and on-screen cameos from Chuck E. and friends. Plus, at 6:30, 7:30 and 8:30 local time, families can show off their best spooky dance moves at the new Haunted House Party dance, with free Chupa Chups candy to sweeten the deal.
For families celebrating in the comfort of their own castles and carriages, Chuck E. Cheese has exciting new Boo-tacular-themed videos every Friday during "Afternoon Fun Breaks" to enjoy at home. They'll be available on YouTube and YouTube Kids.
On Friday afternoon, Oct. 29, kids can enjoy a free 30-minute YouTube streaming special, The Best of Chuck E. Cheese Halloween Boo-tacular Show, where Chuck E. and his friends get together and share some of their favorite Halloween videos. Parents and kids can watch together at 3 p.m. Central Standard Time.
And, because the spooky day falls on Sunday this year, Chuck E. will follow the tradition of Sensory Sensitive Sunday. Restaurants will open two hours early for a sensory-friendly celebration with sugar-free treats included.
Check this link for the fine print, and be sure to verify if your local Chuck E. Cheese is participating before you go.

Halloween restaurant specials 2020
*The listings below are from past specials. We will be updating them as we acquire new information.
Steak 'n Shake: On Oct. 31, all children younger than 12 who wear a Halloween costume can receive a free kid's shake of their choice.
Tijuana Flats: Through Oct. 31, share your best Tex-Mex inspired costume for the chance to win a $50 gift card. All you have to do is tag @tijuanaflats and use #FlatsFrightFest. The restaurant chain will announce three winners on Nov. 2. Miami-Dade County has one location: 13256 Biscayne Blvd., North Miami. There are locations throughout Broward County, including in Hollywood, Cooper City, Pembroke Pines and Plantation. Click here for more details on the costume contest.
McAlister's Deli: From Oct. 30 through Nov. 1, children wearing a Halloween costume get a free kids' meal with the purchase of an adult entree. This deal is valid for dine-in only. Children must be age 12 and younger and must order from the kids' menu. Additionally, if you post a photo of your kid(s) (12 or younger) in their costumes and add the hashtag #McAlistersHalloween in the caption, you'll be entered for a chance to win a month's worth of free kids' meals! (However, you must be a Rewards member to redeem this particular prize). Check out the Facebook page for more details. South Florida has three locations, in Doral, Pembroke Pines and Plantation.
Sonic Drive-In: Are you craving the tiny Halloween candy bars? For a limited time, get a chocolate Trick or Treat Blast and satisfy your sweet tooth. The fast-food chain is also offering corn dogs for just 50 cents each on Halloween at participating locations — all day. (Add-ons are extra.) Click here for the details.
Carvel: For a limited time, try the Freeform's 31 Nights of Halloween Hocus Pocus Shake.