Gather, preserve and celebrate families' favorite recipes, how to tips, and cooking techniques brought by Latinos to the U.S. from 20 Latin American and Caribbean Spanish-speaking homelands.
Authors Lisa Hunt Stevens and Kim Caviness of FamiliaKitchen.com are coming to Miami next month to launch The Familia Kitchen Cookbook, an authentic collection of Latino family recipes.
This project has been successful connecting abuelas with GenXers, Millenials, and the TikTok generation.
To enter the cookbook giveaway, subscribe to South Florida on the Cheap, and leave a comment on this post with your favorite family recipe by September 23. Make sure to include your email address in the entry. Winners will be contacted and then connected with Familia Kitchen for mailing of the book.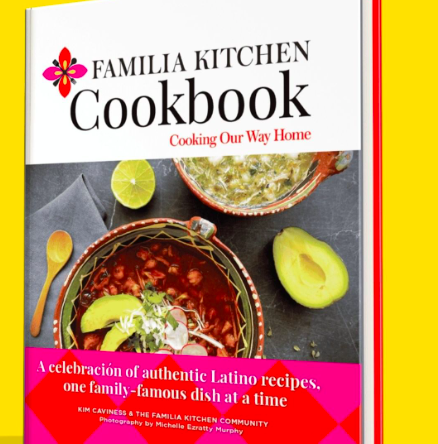 The free author/book event is on Friday evening, October 7 at 6:30 p.m. at Books and Books in Coral Gables. Books and Books is located at 265 Aragon Ave, Coral Gables, FL 33134.
The book definitively speaks to home cooks of all skill levels, and ages…including working parents and, older grandparents who want to pass on their family recipes.
The cookbook's family dishes include recipes the Dominical Republic, Cuba, Argentina, Colombia, Guatemala, Panama, Peru, Venezuela, in addition to Mexico, Puerto Rico – as well as many recipes from Miami.
To keep up with latest news, sign up for the daily Miami on the Cheap newsletter. You can also follow us on Facebook, and Instagram.
More free and cheap entertainment:
Sunday, February 5, 2023
Monday, February 6, 2023
Tuesday, February 7, 2023
Wednesday, February 8, 2023
Thursday, February 9, 2023
Friday, February 10, 2023
Saturday, February 11, 2023