Who doesn't love McDonald's fries? Especially, when they're fresh, piping hot and don't cost a dime.
The chain's self-proclaimed "World Famous Fries" are made with premium potatoes, such as the Russet Burbank and Shepody. Fresh from the fryer, the fries are crispy and golden on the outside and fluffy on the inside. That's what makes them so popular with fry aficionados.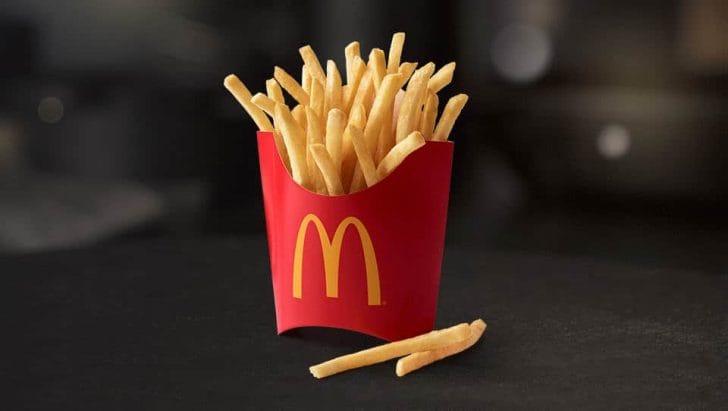 And, through Dec. 31, fry fans can get FREE medium fries with any purchase of $1 or more via the McDonald's app. (The offer is not valid in-restaurant.)
The offer is only valid on Fridays at participating locations. Hours vary by location.
To get the salty savings, open the weekly offer on the app (under "Deals") — available only via Mobile Order and Pay.
Love the Golden Arches? Get the best McDonald's deals with insider tips from our parent site, Living On The Cheap.