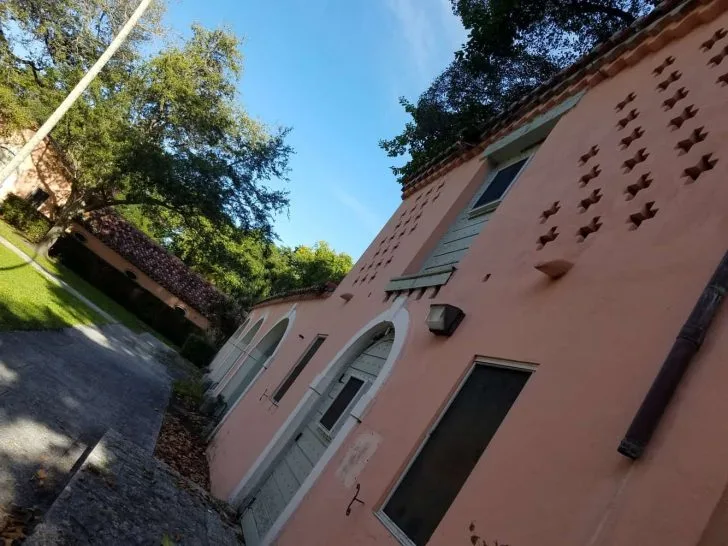 In celebration of its centennial year, Vizcaya Museum and Gardens invites the community to discover an unknown part of the estate, known as the Vizcaya Village, through free community programs. A series of Vizcaya Village Open Houses will kick off in April, and recur monthly, from April through July.
These events will include a variety of fun activities for the entire family, encouraging guests to explore the Village as well as learn more about its past and plans for the future.
Sheltered under large banyan trees, the Vizcaya Village is a natural extension of Vizcaya Museum and Gardens, located across South Miami Avenue from the Main House and gardens.
The historic Village was part of the original 1916 estate, and consisted of more than a dozen buildings with the intent of making Vizcaya virtually self-sufficient. This idea evoked the spirit of European estates of the Renaissance era while, on a practical level, compensating for the limited services and merchandise available in early 20-century Miami. The Village included staff quarters, an automobile garage, workshops and an array of barns.
Today, 100 years later, the plans for the Vizcaya Village aim to reunite the two sides of the Vizcaya property to realize its full potential as a cultural hub for the community.
At each the Vizcaya Village Open House, guests will be encouraged to explore the property and enjoy an afternoon full of guided tours, urban farming, art, music, food trucks and more. Registration is free and open to the public. Guests are encouraged to register in advance online via Eventbrite. Events take place from noon to 4 p.m. on the following Sundays: April 9, May 21, June 11 and July 9. THIS EVENT HAS BEEN CANCELLED.
The Vizcaya Village is located at 3250 South Miami Avenue, on the west side of South Miami Ave. and directly across the street from the main entrance of Vizcaya. Please note that these events take place exclusively at the Vizcaya Village and, therefore, do not include free admission to Vizcaya Museum and Gardens.
There is limited parking available on-site, so guests are encouraged to walk, take the Trolley, arrive by Metrorail (exit at Vizcaya Station) or take advantage of free bike valet. Activities are available while supplies last.
For questions regarding this event, please contact the Community Programs Office by phone at 305.860.8423 or via email at learning.programs@vizcaya.org. To learn more about the Vizcaya Village, please visit the website.
Vizcaya Museum and Gardens
3251 S Miami Ave.
Miami, FL 33129
305-250-9133