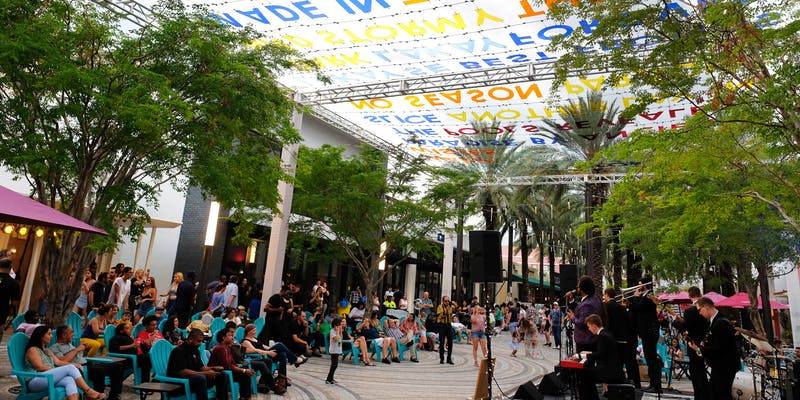 The pedestrian-friendly Giralda Plaza in Coral Gables is already a quaint spot to grab a bite to eat, listen to live music or do some shopping. Now, there's a new art installation "Sun Stories" and they're hosting a family day Aug. 24 from noon to 3 p.m. to celebrate.
The family day will include live music, arts & crafts for kids and vendors selling locally made items.
Created by local artist Jessy Nite, the art installation features bright words, phrases and a poem suspended over Giralda Plaza. They're inspired by Coral Gables' history and tropical life in South Florida. The sun interacts with the words which reflect on the pavers where visitors can read the messages.
The words are positioned from west to east to react to the rising and setting sun and each phrase is in a different color. The words are in Spanish and French to reflect our culturally diverse community and for some, face the center of the plaza and take a selfie to see the overhead text in reverse.
Other museum deals, free days and special events:
Tuesday, March 21, 2023
Wednesday, March 22, 2023
Thursday, March 23, 2023
Friday, March 24, 2023
Saturday, March 25, 2023
Sunday, March 26, 2023
Monday, March 27, 2023