The Front Yard Theatre Collective has moved its shows online. Find the schedule here.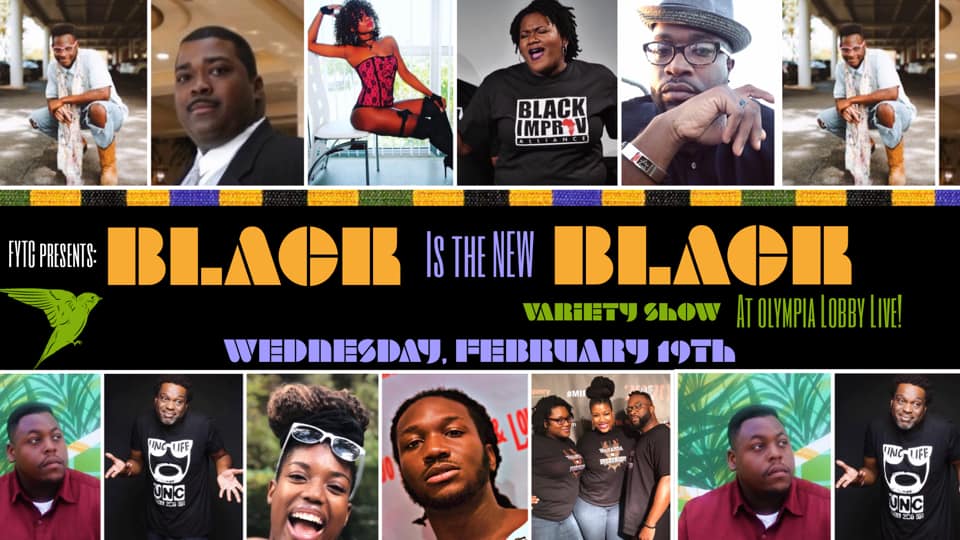 Every month Front Yard Theatre Collective transforms the historic Olympia Theater's lobby into a cabaret, featuring one of a kind shows with various acts including sketch comedy, improv and music Olympia Lobby Live! is officially on the third Wednesday of every month.
This month, in honor of Black History Month and in collaboration Black Improv Alliance they're presenting Black is the new Black on Feb. 19, a showcase of local talent from spoken word to music to dance in celebration of black history month. Miami comedian Chris Priester the Teacher and burlesque performer La Belle Michelle are the featured performers.
Seating is on a first-come, first-served basis and there's an after-party with DJ Mikey Forte. Food and drink available during happy hour at the snack bar.
Find more free and cheap entertainment this week:
Tuesday, March 21, 2023
Wednesday, March 22, 2023
Thursday, March 23, 2023
Friday, March 24, 2023
Saturday, March 25, 2023
Sunday, March 26, 2023
Monday, March 27, 2023
See our full Calendar of Events here