The love of dance and glitter bonds an unlikely group of 60+ women in Southwest Florida – Calendar Girls. But under the veil of fake lashes and unicorn horns lurks the deeper truths of what aging women face within society. Sisterhood, love, loss – all come into play in this uplifting film about trying to age on your own terms and refusal to become invisible. Watch the trailer here.
This award-winning Sundance documentary will have its U.S. theatrical premiere at the Coral Gables Art Cinema. The film opens on September 30 with a red carpet reception and a Calendar Girls performance!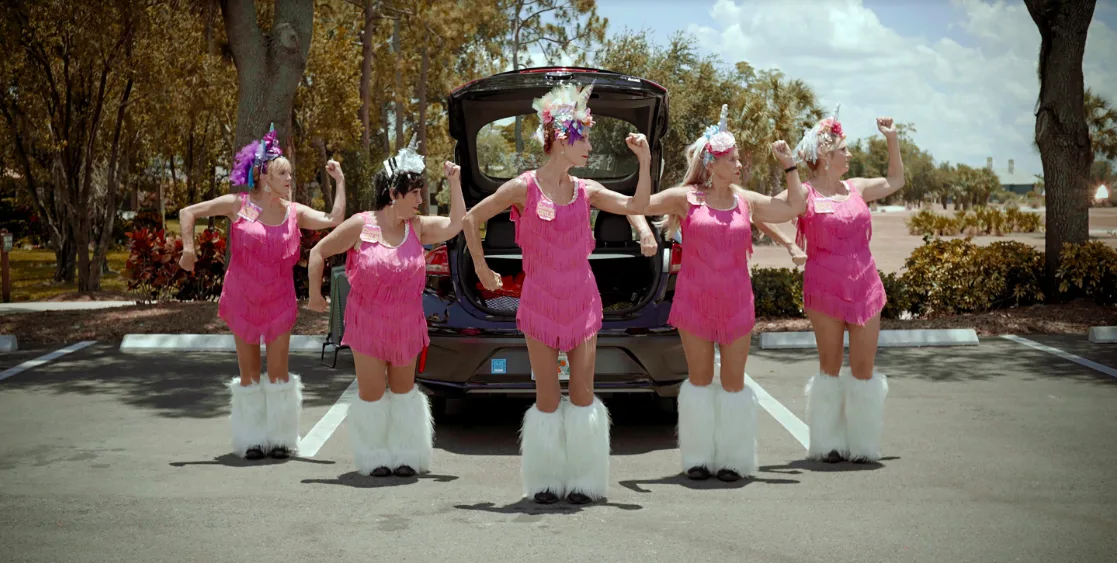 Since 2005, Calendar Girls have danced their way into the hearts of Southwest Florida. They perform over 100 public and private performances each year to raise awareness and funding for the local organization Southeastern Guide Dogs. The filmmakers Maria Loohufvud & Love Martinsen followed the team for 2 years going back and forth from Sweden to Florida.
The Watermark at Coral Gables, a forthcoming luxury senior living community to open in early 2023, will underwrite senior priced tickets to every screening allowing anyone senior age+, to attend at zero cost.
Tickets can be purchased in advance on the cinema's website at
www.gablescinema.com
or in person at the box office during regular screening hours. The Coral Gables Arts Cinema is located at 260 Aragon Ave, Coral Gables, FL 33134. Their box office number is
(786) 472-2249.
Other fun & entertainment in South Florida, including free events

Saturday, June 3, 2023
Sunday, June 4, 2023
Monday, June 5, 2023
Tuesday, June 6, 2023
Wednesday, June 7, 2023
Thursday, June 8, 2023
Friday, June 9, 2023
Coral Gables Art Cinema
260 Aragon Ave
Coral Gables, FL 33134
(786) 472-2249