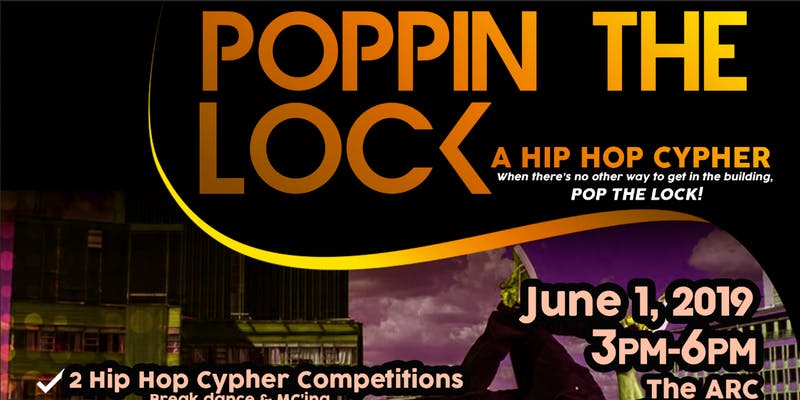 Poppin' The Lock: A Hip Hop Cypher is a free bi-monthly live Hip-Hop show happening in the courtyard of The Arts and Recreation Center June 1, from 3-6 p.m. The event features local freestyle artists taking the stage in improvised sessions, know as cyphers, where emcees, singers, beatboxers, and musicians collaborate in a spontaneous combustion of pure skill. The Cypher is inspired by the early days of Hip Hop in which DJs and Emcees would often have to "pop the lock" on public spaces like parks and basketball courts in order to set up for what would become a community block party.
The event will also feature food trucks, vendors and a live DJ as well as other live performances.
Poppin' The Lock seeks to recreate this energy by bringing together South Florida's very own Hip Hop talents that include Emcees, Breakdancers or Graffiti Artists to celebrate what makes Hip Hop such an influential part of our culture.
More free and cheap concerts and music events this week:
Thursday, March 23, 2023
Friday, March 24, 2023
Saturday, March 25, 2023
Sunday, March 26, 2023
Monday, March 27, 2023
Wednesday, March 29, 2023
See our full Calendar of Events