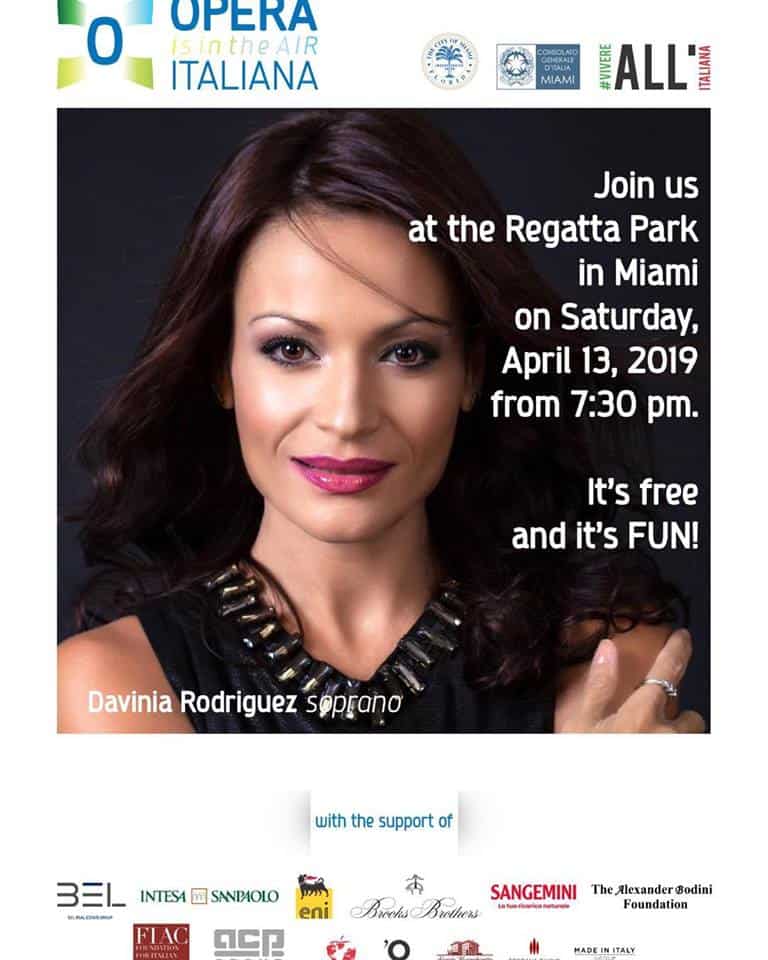 Enjoy a free open-air opera performance April 13 at 7:30 p.m. at Regatta Park with Opera Italiana who make a stop in Miami on their national tour.
Maestro Alvise Casellati conducts Opera Italiana Symphony Orchestra in a program of music by arias and duets from Traviata and Tosca. Featured singers this evening and performing together for the first time will be, Soprano Davinia Rodriguez and Tenor Vincenzo Constanzo.
The concert is presented by the City of Miami, the Italian Consul General and Board Members of the Key Biscayne Piano Festival.
More free and cheap concerts and music events this week:
Tuesday, March 21, 2023
Wednesday, March 22, 2023
Thursday, March 23, 2023
Friday, March 24, 2023
Saturday, March 25, 2023
Sunday, March 26, 2023
Monday, March 27, 2023
See our full Calendar of Events