Fall is upon us and the nights are a bit cooler.
The perfect time for the Miami Film Festival-curated District Flicks series to kick off in the Miami Design District.
The free open-air film series runs Oct. 9-30 at Jungle Plaza, at 3801 NE First Ave. Doors open at 6:30 p.m. Arrive early as social distancing guidelines will be followed. Masks must also be worn.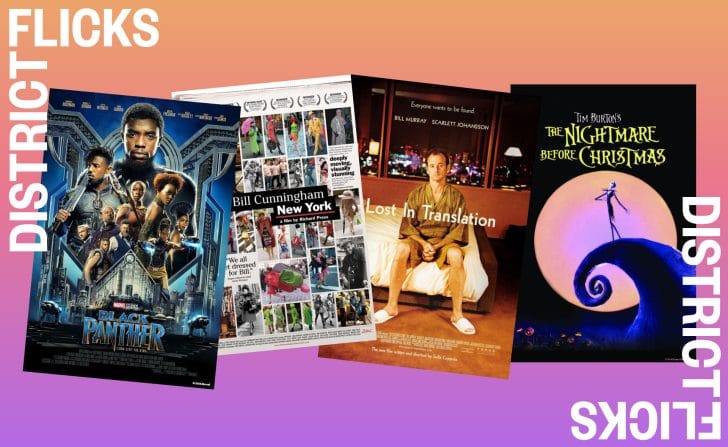 The series features family friendly movies as well as dramas suited for adults. Each Friday kicks off with a short film from Oolite Arts at 7 p.m., followed by the selected feature film.
Here's the feature film schedule:
Oct. 16: "Bill Cunningham: New York," a 2010 documentary featuring interviews with notable subjects Anna Wintour, Tom Wolfe and David Rockefeller by the New York Times contributor.
Oct. 23: "Lost in Translation," the award-winning 2003 film by Sofia Coppola starring Bill Murray as an aging movie star in the throes of a midlife crisis who forms a bond with a young newlywed played by Scarlett Johansson.
Oct. 30: "The Nightmare Before Christmas," the perfect animated film to catch on Halloween weekend, featuring the unique characters by Tim Burton in an unusual story blending Halloween and Christmas.
If you like movies and concerts, don't miss:
The variety of drive-in movie venues that are still going strong around Miami. Sites include Hard Rock Stadium in Miami Gardens and Milander Park in Hialeah. We've rounded them all up for you, click here for details.
The North Beach Bandshell virtual series where you can watch a variety of multicultural music and dance performances. Click here for details on what's coming up!
Entertainment Calendar