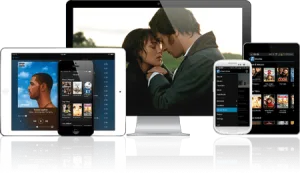 The Miami-Dade County Public Library System has an online presence via the Hoopla site and digital app as well as Freegal Music and OverDrive Collection. That means that you can check out free movies, music and audiobooks to use on your phone, computer or other devices.
Library cardholders register for an account on the website or download the app on their smartphones. After registration is complete, you can borrow up to eight items per month. Items can be downloaded via a laptop, desktop or electronic device.
Movies are available for three days after borrowing, music for seven days and audiobooks for 21. And, best of all, once the time is expired borrowed titles are automatically returned so there is no need to set up a reminder.