For a date night, fun with friends or solo activity for adults, Broward Library in Fort Lauderdale is featuring an event with free entertainment, karaoke and other activities. Registration online is required.
The event in 2023 is 6:30 p.m. – 9 p.m. June 23, and includes Florida Ukulele Network, Live Across The Universe Band and an art workshop. The event is for ages 18 and older. Entry is free. Beatles music is featured.
Refreshments are provided. Wine for ages 21 and older is available for purchase.
The library, 954-357-7444, 100 S. Andrews Avenue, Fort Lauderdale. Fees for parking in downtown Fort Lauderdale usually are $3 or $4 an hour.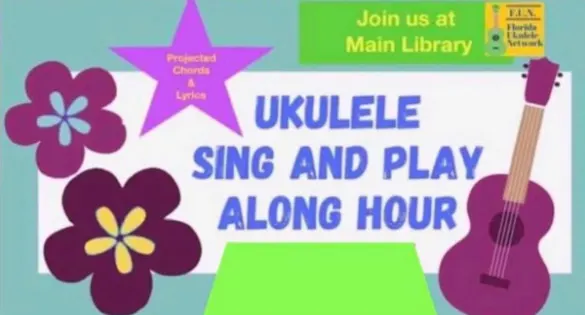 Other Fun Events & Activities, including free and inexpensive entertainment
Wednesday, October 4, 2023
Thursday, October 5, 2023
Friday, October 6, 2023
Saturday, October 7, 2023
Sunday, October 8, 2023
Monday, October 9, 2023
Tuesday, October 10, 2023