Each year, Orchestra Miami presents Beethoven on the Beach, a series of free concerts, in Pinecrest, Miami Beach and Sunny Isles Beach.
This year, though, it will present one virtual concert on Nov. 13 at 8 p.m., livestreamed from the North Beach Bandshell. The concert is free, but donations are appreciated.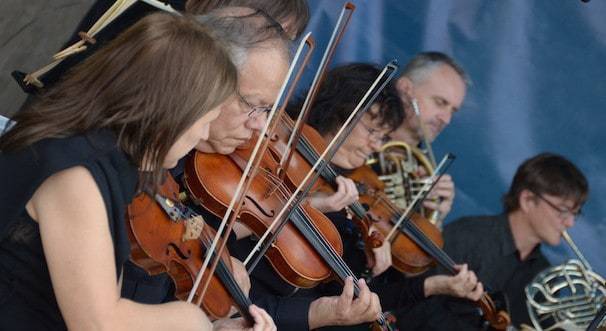 The all-Beethoven program features his Symphony N. 6 (Pastorale), Op. 68 in F Major paired with the Tchaikovsky Violin Concerto in D Major, and Op. 35 performed by Chilean violinist Francisca Mendoza. Orchestra Miami will be conducted by Artistic Director Elaine Rinaldi.
You also can get to know several of the professional musicians based in South Florida. Click here to see mini individual performances by several of the musicians.
They are led by Miami native Elaine Rinaldi, who founded Orchestra Miami more than a decade ago and is heralded for her artistic vision and in demand as an opera conductor.
For more information, click here, visit orchestramiami.org or call 305-274-2103.
More Virtual Entertainment
Virtual Entertainment Calendar