The Cultural Center of Spain in Miami (CCEMiami) and Cuatrogatos Foundation present free Cervantes in Miami activities for kids on Saturday, April 21, from 11 a.m. to 3 p.m. The event is in conjunction with International Book Day and the death anniversary of Miguel de Cervantes.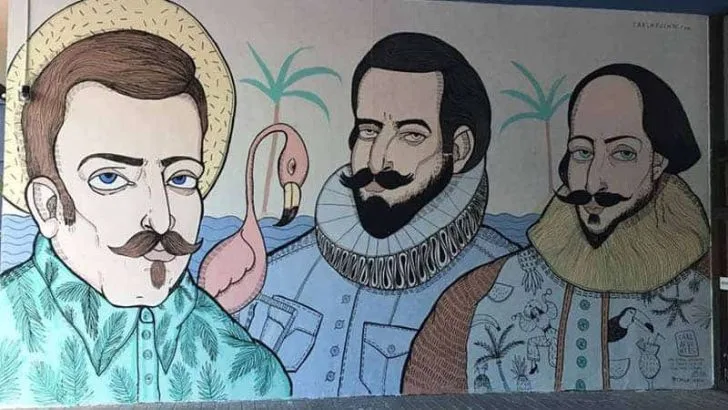 The program, supported by Miami Downtown Development Authority, Miami Book Fair at Miami-Dade College and Artefactus Cultural Project, includes theater, music and story tellers.
The mini theater play "Molinos" will present three renowned characters created by Cervantes – Don Quijote, Sancho Panza and Dulcinea del Toboso (you might remember those names from "Man of La Mancha," the musical based on Cervantes' work).
The kids will also enjoy traditional stories narrated by Eddy Díaz Souza and a performance by the musician Michael Gil, who will bring musical instruments from around the world.
Actor Leonardo van Schermbeek will present the puppet show Las medias de los flamencos, based on the stories by author Horacio Quiroga.
Other activities will include an art workshop, Mis amigos Don Quijote y Sancho Panza, by the illustrator and designer, Jefferson Quintana, and a literature event, Peña Locos y Bajitos, presented by the Cuban writer Andrés Pi Andreu.
Find more free and cheap things to do with kids this week:
Monday, May 29, 2023
Tuesday, May 30, 2023
Wednesday, May 31, 2023
Thursday, June 1, 2023
Friday, June 2, 2023
Saturday, June 3, 2023
Sunday, June 4, 2023
See our full Calendar of Events