During this time of uncertainty, Baptist Health is offering free urgent care visits online.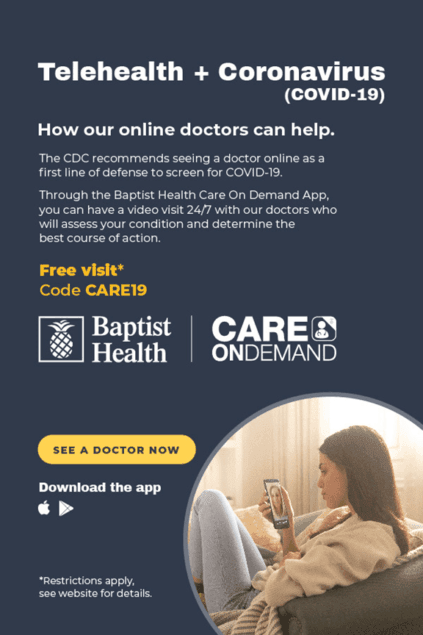 The idea is to help prevent the spread of infections. If you or a loved one is experiencing symptoms, you can use this telehealth service to access a doctor who can help assess the situation. Download the Care on Demand app, register – and be sure to use the code CARE19.
Baptist Health says it will have staff available online, nationwide 24/7.
Restrictions apply. Check here for more details.
For more information, click here.
More Useful Resources