Family-friendly food truck events offer delightful opportunities to savor the outdoors in South Florida with a variety of yummy foods.
Often, events include live music.
Food Truck events include
When: 5:30 p.m – 7:30 p.m. October 21 & November 18, 2021
Where: Spanish Courts Marina Village, 190 E. 13th St., Riviera Beach
Entry is free.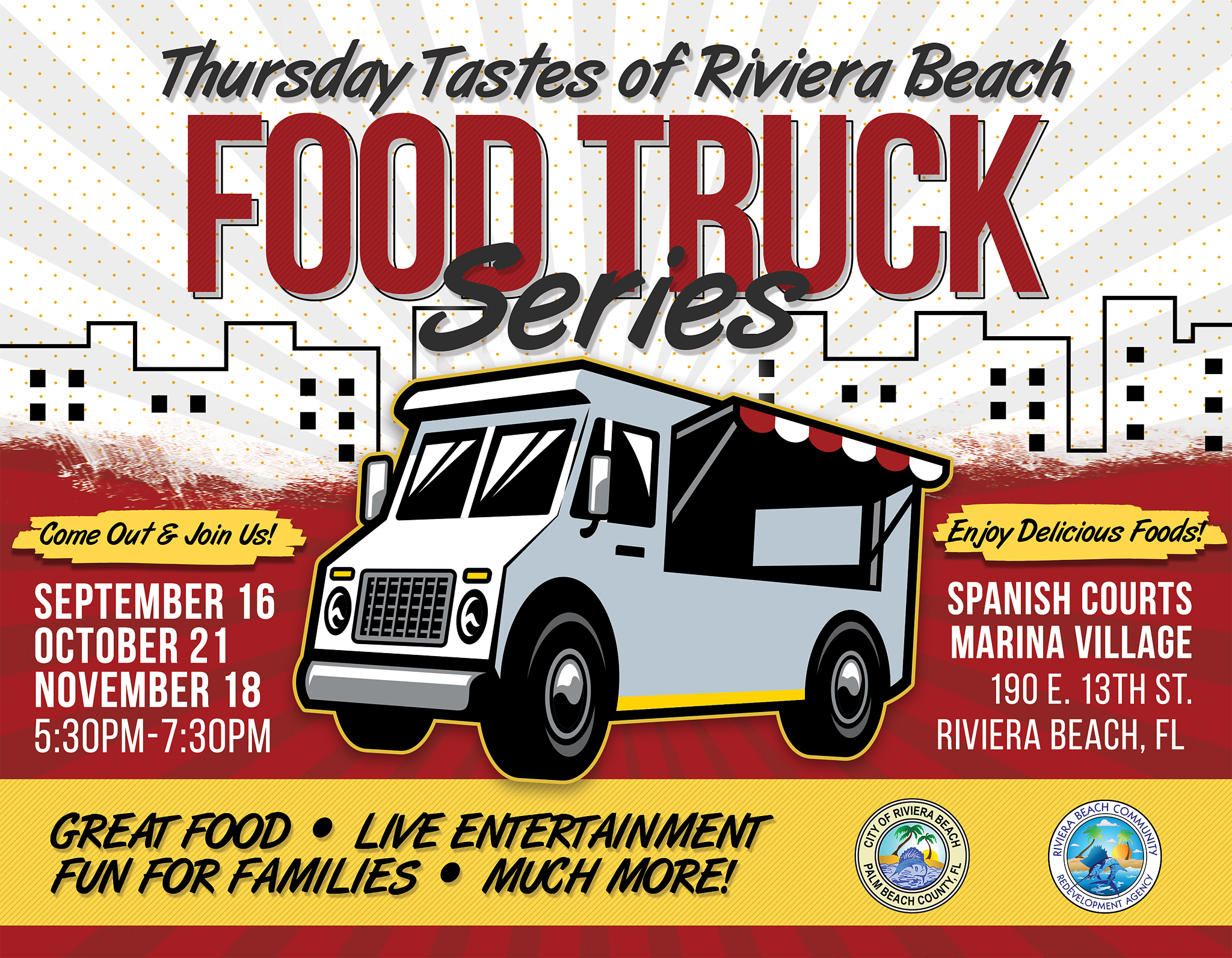 Spanish Courts Marina Village