Relish an afternoon or evening tasting wines and spirits from around the world at an outdoor event that includes entertainment and fun activities.
Boca Beer Wine & Spirits Fest is April 30 at Mizner Park shopping and dining plaza.
Fest organizers are offering our readers an exclusive promo-code for a 30% discount. Thank you!
Entry prices online, including fees & taxes, are
Regular entry with alcohol tastings is $68.48
With discount, entry price is $48.74
Designated driver with no alcohol drinking permitted is $18.33
To nab the 30% discount on the regular entry fee, use promocode OTDeals online.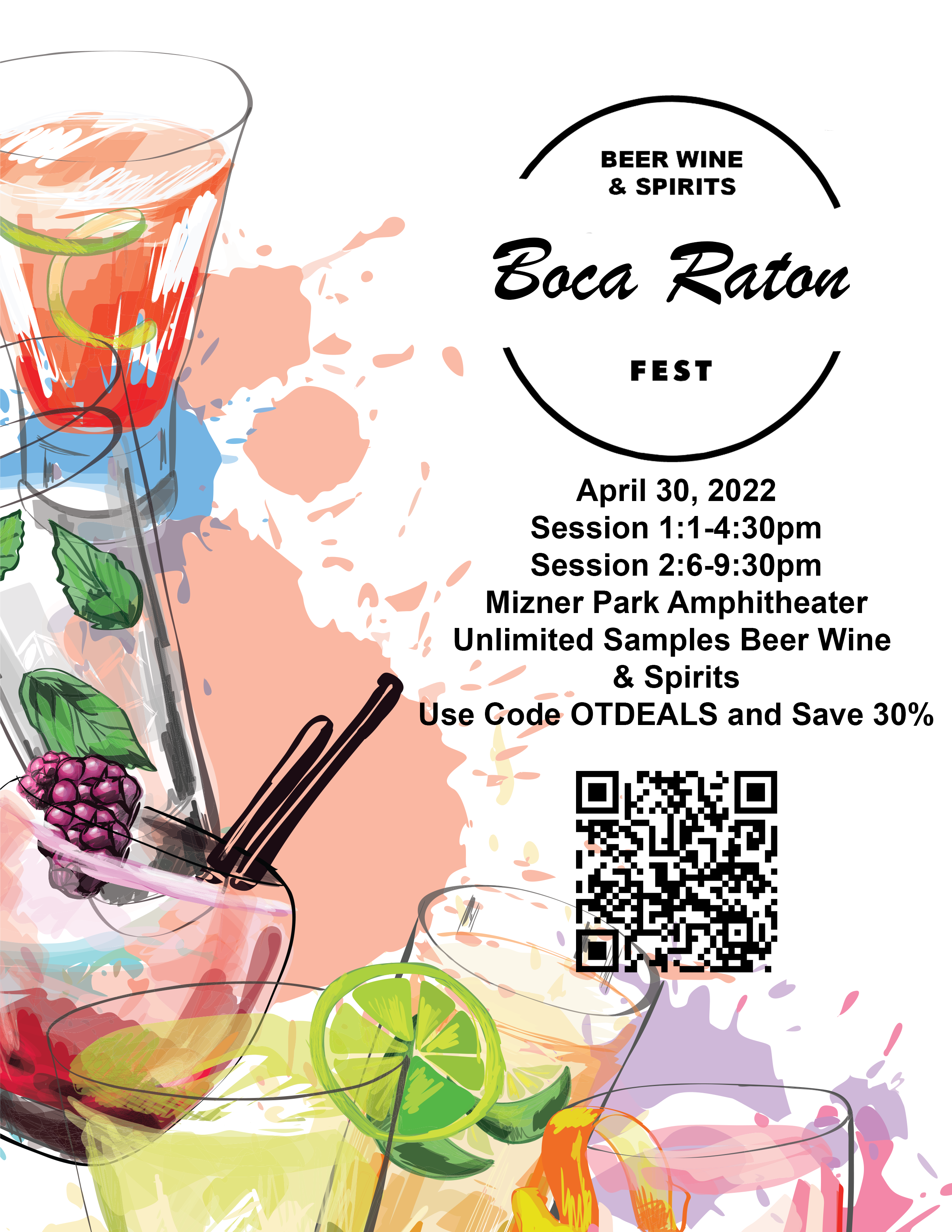 Tickets are non-refundable.
The event is for ages 21 and older. Food is available for purchase.
Information and tickets are on the website
Other events