For a twist on the usual weekend activities, skip the traffic and save on gas. Travel via train.
On weekends and holidays, Tri-Rail railroad offers $5 all-day fares for its train routes in South Florida. Pay $5 and ride to & from wherever you want.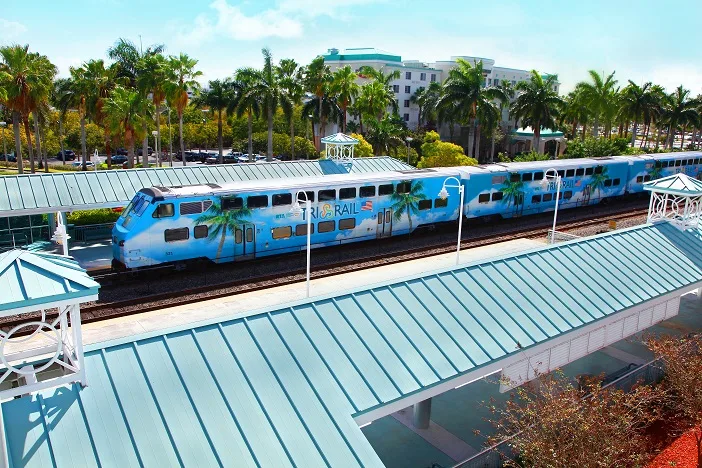 Tri-Rail runs 73.5 miles from Miami to West Palm Beach, stopping at stations, including:
On week days, regular one-way fares are $2.50 to $8.75 for adults, depending on the trip. Kids age 4 and younger ride for free. Arrive at least 15 minutes prior to purchase tickets.
On weekends and holidays, fares are $5 for adults per day, regardless of amount of travel. For eligible riders with a discount card, weekend & holiday fares are $2.50 per day.
Other discounts are offered. For information about Tri-Rail, including routes and shuttles to and from stations, call 954-783-6030 or 800-874-7245
Feature Tri-Rail offers free shuttle, taxi & Uber rides
Free and inexpensive entertainment:
Friday, December 8, 2023