The Gold Coast Railroad Museum is celebrating a Spooktacular Halloween, with special events that include a spooky train ride, painting in the Dark Light Rail Car and more.
The event also will include a costume contest, candy, bounce houses, photo booth, food trucks, music and more.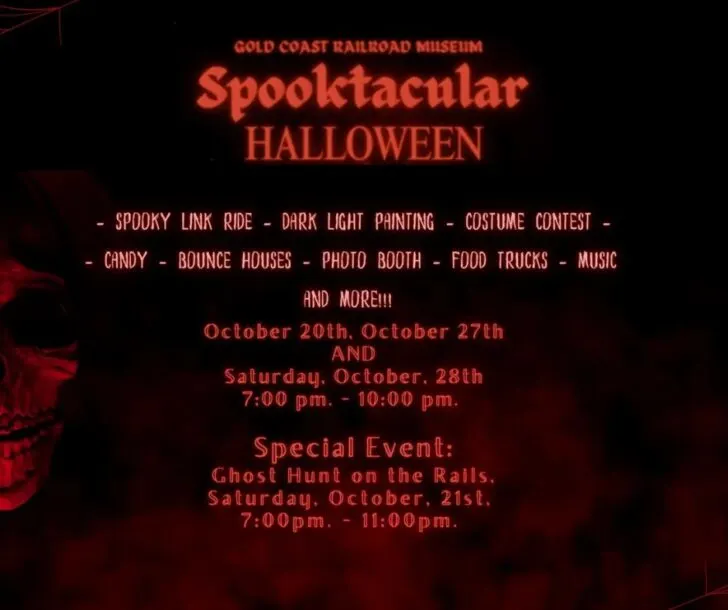 The Spooktacular celebration will be Oct. 20, 27 and 28th from 7 to 10 p.m. On Oct. 21, there will be a special Ghost Hunt on the Rails.
General admission for adults is $12, and general admission for kids (3-12) is $10.
The Gold Coast Railroad Museum is located at 12450 S.W. 152nd St., Miami, FL 33177.
To keep up with latest news, sign up for the daily South Florida on the Cheap newsletter. You can also follow us on Facebook and Instagram.
More free and cheap Halloween events
Wednesday, December 6, 2023
Sunday, December 10, 2023
Wednesday, December 13, 2023
Sunday, December 17, 2023
Wednesday, December 20, 2023
Sunday, December 24, 2023
Wednesday, December 27, 2023
Sunday, December 31, 2023
Wednesday, January 3, 2024