The Food Network and Cooking Channel's South Beach Wine and Food Festival was rescheduled to give organizers more time to plan a safe event.
But now it's almost here: Mark your calendars for May 20-23, 2021!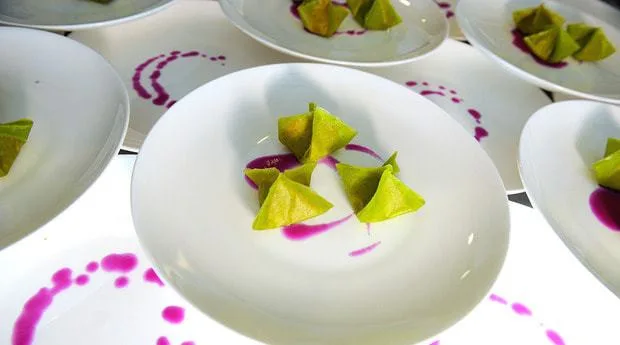 Here's the official statement on the event Facebook page:
"Due to growing concerns over the COVID-19 pandemic, and with the well-being of attendees, partners, participants and staff as the number one priority, #SOBEWFF has decided that rescheduling the event is the most responsible course of action at this time. We know it is the right thing to do.
"We are steadfast in our plans to celebrate our 20th anniversary in 2021 and postponing the Festival by just a few months will enable us to better execute the safest and best possible experience and to maximize the impact we have for our charitable partner, Chaplin School of Hospitality & Tourism Management, and the local community.
Thank you for your support and we look forward to seeing you on the sand in May."
The event, hosted by Southern Glazer's Wine & Spirits and Florida International University, typically attracts more than 65,000 guests annually to its 100-plus events throughout Miami-Dade, Broward and Palm Beach counties, according to organizer.
A fundraising event for FIU's Chaplin School of Hospitality & Tourism Management and the Southern Wine & Spirits Beverage Management Center, the festival has raised more than $31.8 million.
Visitors may pick from a range of sessions, including everything from a BBQ Dinner to an Oyster Bash to celebrity chef-hosted meals. The sessions can be quite pricey, and there are no special coupons or promo codes this year.
However, SOBEWFF is offering two bundle options. Click here for all the details on this Build-Your-Own Package alternative.
Pick three events & save 15 percent
Pick four events & save 20 percent
For more information on all things SOBEWFF, click here.
Popular Miami events that have been canceled
The year 2020 brought many firsts and never-before-seens, including the cancellation of some of our favorite events.
Organizers have had to make tough decisions and take into account factors such as public safety, which is understandable. Events such as the Coconut Grove Arts Festival and Santa's Enchanted Forest will have to wait for the time being, but hopefully they'll be back soon! Click here to see which events have been affected.
Events happening in Miami
Saturday, December 2, 2023
Sunday, December 3, 2023
Monday, December 4, 2023
Tuesday, December 5, 2023
Wednesday, December 6, 2023
Thursday, December 7, 2023
Friday, December 8, 2023