Art lovers and supporters, the Coral Gables Museum will be hosting the Grand Opening of a very special exhibition entitled "Painting in Excess" featuring pieces from Kyviv's art revival, 1985-1993.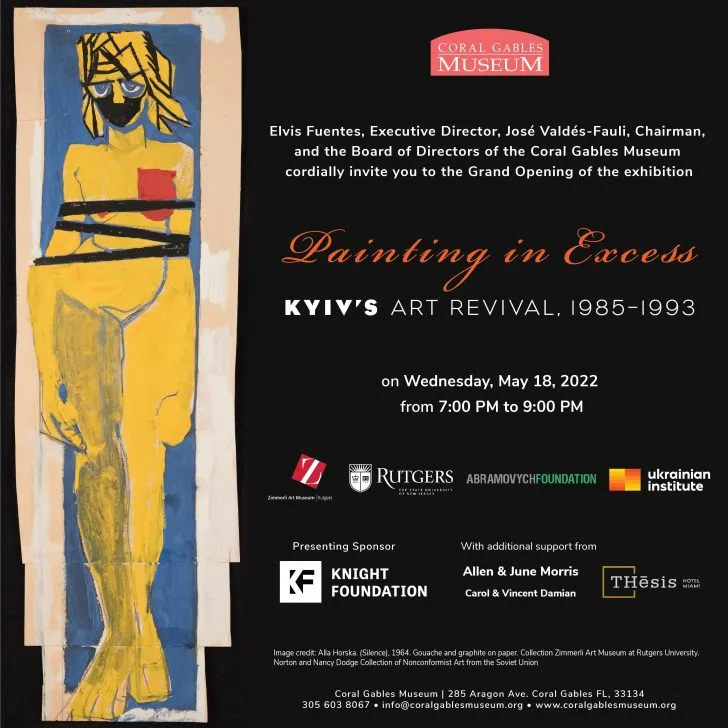 The Grand Opening event is complimentary and taking place on Wednesday, May 18 from 7-9 p.m. All proceeds from the exhibition will go to relief efforts in Ukraine.
After the May 18 opening, tickets to the Coral Gables Museum are $12 for adults, $8 for seniors, $5 for children ages 7-12, free for children 6 and under and military families.
To attend, be sure to send your RSVP to rsvp@coralgablesmuseum.org. The Coral Gables Museum is located at 285 Aragon Ave.
More Miami-Dade events