Doral Yard offers "a community gathering concept with innovative culinary offerings and live music, fitness and cultural events." Located in the downtown area at the corner of Main Street and Paseo, the white tents will let you know when you have arrived.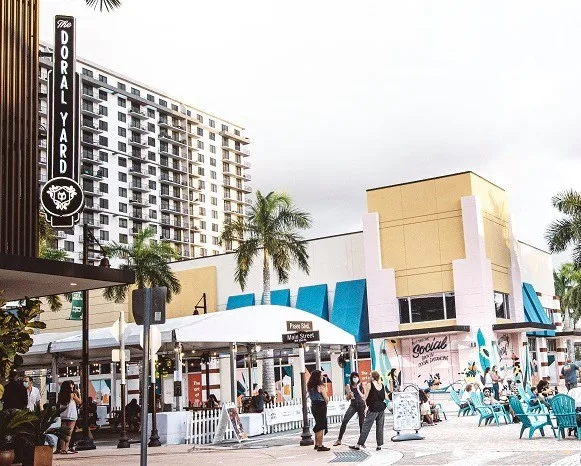 The venue features both one-time and recurring events. We are listing the free or cheap events.
Weekly Events
Live Music at the Yard, 7 p.m. Thursdays, 8 p.m. Fridays, 9 p.m. Saturdays and 5 p.m. Sundays: Local musicians showcasing global sounds. More info here.
Yardfit! Events: 6:30-7:30 p.m. every first and third Tuesday of the month. Hatha Yoga with Dunia to enhance awareness, alignment and acceptance. An inclusive, mindful, moving meditation. $12.82 per class. Click here for more info.
Also in Doral:
On Sundays from 2-9 p.m., head to CityPlace Doral for the weekly Market on the Plaza. Shop local produce, artisan breads and local honey. Click here for details on this and other markets.
More free and cheap music events this week:
Friday, December 8, 2023
Saturday, December 9, 2023
Sunday, December 10, 2023
Monday, December 11, 2023
Tuesday, December 12, 2023
Wednesday, December 13, 2023
Thursday, December 14, 2023