Who can resist? National Cheeseburger Day on Sept. 18, 2021, gives you permission to have more than one burger, complete with melted cheese and all the toppings.
Restaurants throughout Miami and South Florida are joining in the fun by offering some juicy deals on the cheesy day. We'll update this list as we find new offers, so keep checking back.
2021 National Cheeseburger Day deals
Applebee's: Sit down and celebrate National Cheeseburger Day at Applebee's. The restaurant is known for its juicy handcrafted burgers and customers 21 and older can wash one down with the chain's $5 Summertime Sips. Choose from Electric Lemon Crush or Flamingo Crush.
Burger King: Get treated like royalty at Burger King on National Cheeseburger Day. The chain is offering a buy-one-get-one for $1 special — perfect for celebrating the day by biting into a Whopper, Single Bacon King or other sandwich. The special is available for a limited time. In addition, the chain is expected to offer a National Cheeseburger Day deal via its app. Be sure to check on Sept. 18 for the discount.
Dairy Queen: Chew on a Single Cheeseburger from Dairy Queen for only $1 — from Sept. 13 to 18. The offer is only available via the chain's app. It's also the perfect time to try one of the ice cream shop's seasonal Blizzard flavors, including Pumpkin Pie, Pecan Pie and more.
McDonald's: McDonald's has been serving cheeseburgers for more than 70 years, so it's the perfect stop to honor this day. In the past, McDonald's has offered a cheeseburger special via its app to celebrate the day with its customers. As a result, download and check the app on Sept. 18 for a cheesy offer.
Sonic Drive-In: It's not a National Cheeseburger Day deal necessarily, but check out Sonic Drive-In's half-price cheeseburgers special every Tuesday from 5 p.m. to close. The offer is only available via the chain's app. In addition, Sonic Drive-In is serving new wine-inspired slushes at half-price for a limited time.
Steak 'n Shake: If you're celebrating National Cheeseburger Day at Steak 'n Shake, consider joining its Rewards Club. New members receive a FREE milkshake — just for signing up. No additional purchase necessary. Then, you can really steak 'n shake on Sept. 18.
Wendy's: Celebrate National Cheeseburger Day all week long at Wendy's. The popular fast-food chain is offering a juicy buy-one-get-one FREE premium cheeseburger. The offer is only available via the Wendy's app from Sept. 13-19. That means bargain-hunters can enjoy any two premium cheeseburgers at a discount — whether it's the chain's new Big Bacon Cheddar, Classic Dave's Single or other cheesy options.
If you liked this article, you might also like: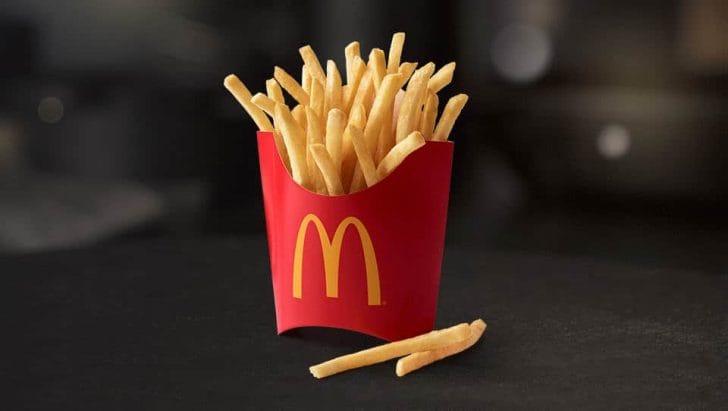 Hungry for more food & drink deals?