Memorial Day weekend 2023 will soon be upon us.
The holiday originated in the years following the American Civil War to honor the Union and Confederate soldiers who died in the war. It was originally called Decoration Day and involved the placing of flowers on the graves of the dead. The name was changed to Memorial Day in 1971 and is celebrated the last Monday in May.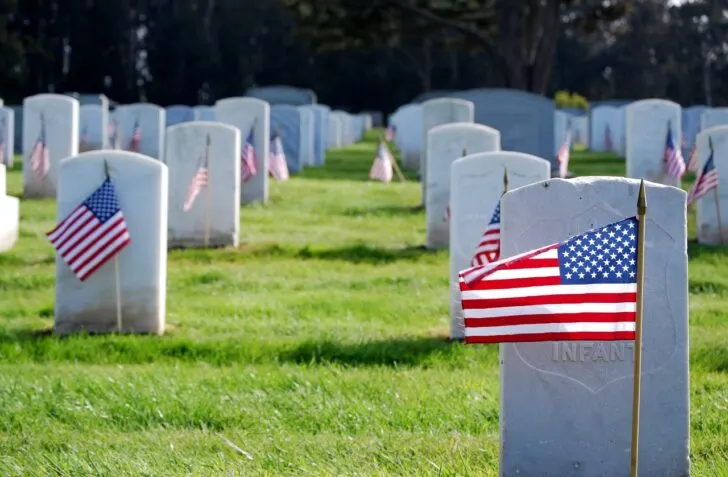 Unlike Veterans Day in November that celebrates all those serving or who have served in the armed forces, Memorial Day is a day to remember and honor those who made the ultimate sacrifice for their country. It is a time to reflect on the cost of freedom and to rededicate ourselves to the ideals of liberty and justice for all.
There are many ways to observe Memorial Day. Some people visit cemeteries or memorials to pay their respects to the fallen. Others attend parades or ceremonial public events. Many people also take the day off to spend time with family and friends as a way to celebrate the freedoms we enjoy.
No matter how you choose to observe Memorial Day, it is important to remember the sacrifices that have been made for our country. We owe a debt of gratitude to those who have died in service to our nation, and we should never forget their sacrifice.
Following is a list of some events being offered throughout Palm Beach County. Check back with us as we add more events when the information becomes available.
Boca Raton
The City of Boca Raton will celebrate Memorial Day on May 29 with a morning ceremony and an evening concert. Both are free and open to the public.
Ceremony: Boca Raton Cemetery, 9-10 a.m., at 451 SW 4th Ave. Take part in a community ceremony to honor the sacrifice made for our freedoms, featuring guest speakers and City officials. Seating provided. Reserved section for Gold Star families.
Concert: Mizner Park, 7-8:30 p.m. Doors open 6 p.m. at the Amphitheater, 590 Plaza Real, Boca Raton. Chairs and blankets are welcome. Reserved seating for Gold Star families. Chair rentals $5; FREE for active military and veterans. Refreshments will be available for purchase.
Visit myboca.us/1470/Memorial-Day for more details.
Lake Worth
United States National Cemetery
Palm Beach Gardens
Memorial Day Ceremony: Monday, May 29, 2023, from 9 to 10 a.m. Veterans Plaza Amphitheater, 10500 N. Military Trail, Palm Beach Gardens.
The City of Palm Beach Gardens will honor and remember the servicemen and women who never left the battlefield with a Wreath Ceremony. Flags will be presented by the Palm Beach Gardens Police and Fire-Rescue Honor Guard. For more details, visit pbgfl.com.
Royal Palm Beach
Memorial Day Service: Ceremony begins at 9:30 a.m., Monday, May 29, 2023. Veterans Park Amphitheater, 1036 Royal Palm Beach Blvd., The Village of Royal Palm Beach. Visit the roaylpalmbeachfl.gov website for more details.
More free and cheap things to do in Palm Beach County:
Thursday, November 30, 2023
Friday, December 1, 2023
Saturday, December 2, 2023
Sunday, December 3, 2023
Monday, December 4, 2023
Tuesday, December 5, 2023
Wednesday, December 6, 2023
Thursday, December 7, 2023
Friday, December 8, 2023
Saturday, December 9, 2023