After two successful exhibitions in New York City in 2018 and 2021, along with an equally successful run in Los Angeles in 2019, Sunnyhues Entertainment is bringing its wildly popular immersive art exhibition, the Happy-Go-Lucky Exhibit 2022 (HGL) to Miami.
The Happy-Go-Lucky Exhibit (HGL) is a fully immersive and interactive art exhibition that inspires visitors to indulge in positive energy, celebrate their uniqueness, and create memories that radiate happiness.
HGL launched in 2018 with a single concept in mind: The guest is the star, we are the stage. It opened its doors in New York with great fanfare, entertaining more than 15,000 visitors in a month, including students, young professionals, tourists, and families.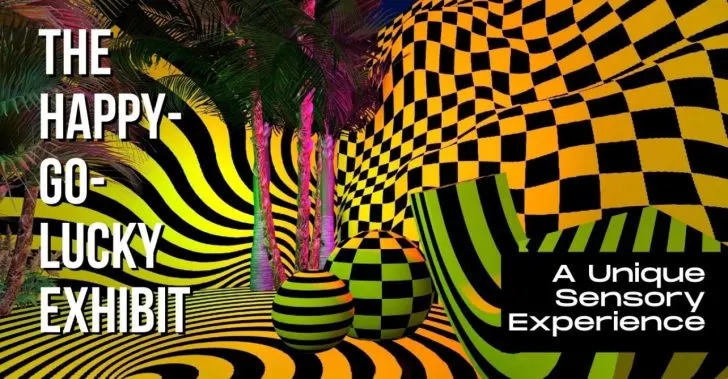 Here is a place where you can immerse yourself in a cacophony of glittering lights and captivating scenes as we celebrate all the wondrous joy that is you. Here, we present a stage for which your happiness is the golden standard that all should aspire.
Within the multisensory exhibit, you can immerse yourself in environments designed to enchant and accentuate all who wander through. At HGL, you are the Superstar on a dazzling diamond runway. Transform into the cosmic wonder at the center of rippling stars; feel pure and whole among a pool filled with pearl-shaped orbs.
The Happy-Go-Lucky exhibit is produced by Sunnyhues Entertainment. Established in 2013, Sunnyhues Entertainment (https://sunnyhues.com/) has continuously delivered on being the best interactive and immersive entertainment experience company to hire. The company thrives at bringing top-quality entertainment and digital media content to audiences all over the world, from producing concerts to creating entertainment venues.
In the Miami exhibition, visitors can expect to see a variety of new art installations that will continue to imbue feelings of optimism, inspiration, and happiness. Returning classics such as the Diamond Palace and The Kaleidoscope will be joined by the Diamond Palace, which was produced by a 30-person team over two years. The Kaleidoscope's durable touch LED technology was designed and developed by their team of engineers for more than one year and is one of the first of its kind in the world.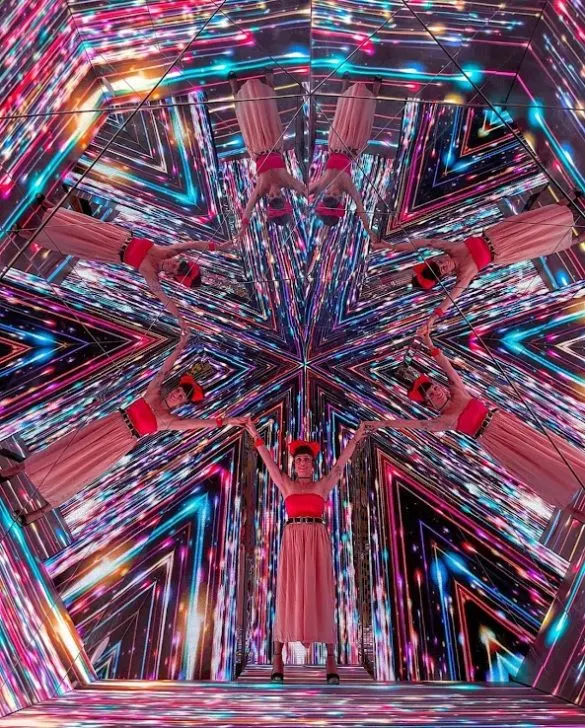 There will be 12 rooms to venture through, including The Illusion, Telly Garden, Silver Ocean, Pure Pearl Pool, and even the brand new Flower Infinity.
The Diamond Palace is a fantastic space that cleverly uses mirrors to reflect lights and colors, turning the entire room into a magnificent, seamless geometric pattern. It is perfect for individuals and groups to take memorable photos together and even has its own runway for posing in style.
Pure Pearl Pool is a calming, immersive pool space that is all white and filled with pearl shaped balls welcoming guests to relax and play inside. The color and theme of the pool will leave individuals feeling whole and cleansed from negativity.
The Kaleidoscope uses 360° digital screens to create an ever-shifting field of color and lighting effects around visitors. Inside the Kaleidoscope tunnel, color changes, shapes morph, and light shifts and spins.
Flower Infinity is a brand new room that is debuting at our Miami exhibit. Warm colored flowers will hang from the ceiling and reflect across the infinity mirror space, along with fresh floral scents, to create an environment full of happiness and freedom.
Other uniquely designed rooms are The Illusion, Telly Garden, and Silver Ocean, along with a few smaller installations scattered throughout the space.
Are you ready to embark on a journey that will leave you feeling Happy-Go-Lucky?

Ticket information and admissions
The Happy-Go-Lucky Exhibit 2022 runs from April 16, 2022, through Summer 2022 in Miami at Aventura Mall's Treats Food Hall, located on the third level.
Tickets will be available online at happygoluckyexhibit.com. Tickets are $29 on weekdays (Mondays-Thursdays) and $32 on weekends (Fridays-Sundays); free admission for toddlers 3 and under.
The exhibit is open from 11 a.m. to 9 p.m. Monday through Saturday (last entry at 8 p.m.) and 11 a.m. to 8 p.m. (last entry at 7 p.m.) Sunday. Each ticket grants one hour to explore the exhibit, with admission times beginning every 15 minutes. Some rooms are subject to individual time and capacity limits.