The City of Coral Gables will celebrate the fall season through Oct. 31 with festivals, entertainment, activities and family fun. Here are some highlights:
Friday, Oct. 27
Spooktacular Halloween Bash, for those 50 and older, don your favorite costume for a bit of hocus-pocus at the Adult Activity Center, 2 Andalusia Ave., Coral Gables, FL 33134. It starts at 1 p.m., with food, drinks, and spooky tunes. For more information, please contact 305-461-6765 or AACinfo@coralgables.com.
Saturday, Oct. 28
Trick-or-Treat on the Mile, from 2 to 8 p.m., Miracle Mile will transform into a Halloween haven with costume contests, face painting, balloon artistry, book readings, and a magic show. Participating businesses along Miracle Mile will distribute candy to trick-or-treaters.
Doggie Halloween Costume Contest at the Coral Gables Museum, 285 Aragon Ave., 3 p.m.
Face Painting & Balloon Artists, 100 Miracle Mile, 3:30 p.m., 93 Miracle Mile, 3:30 p.m.
Magic Show at LeJeune Plaza, Corner of Miracle Mile and Le Jeune, 5 p.m.
Spooky Children's Story Hour at Books & Books, 265 Aragon Ave., 5 p.m.
Day of the Dead Celebration from 4 to 9 p.m. across from Coral Gables City Hall. This folkloric celebration organized by the Consulate of Mexico will include traditional Mexican performances, music, and food.
Sunday, Oct. 29
Halloween Pumpkin Float at the historic Venetian Pool, 2701 De Soto Blvd., at 6 p.m. Families can enjoy snacks while carving their pumpkin and watching the jack-o'-lanterns float across the dark, moonlit waters.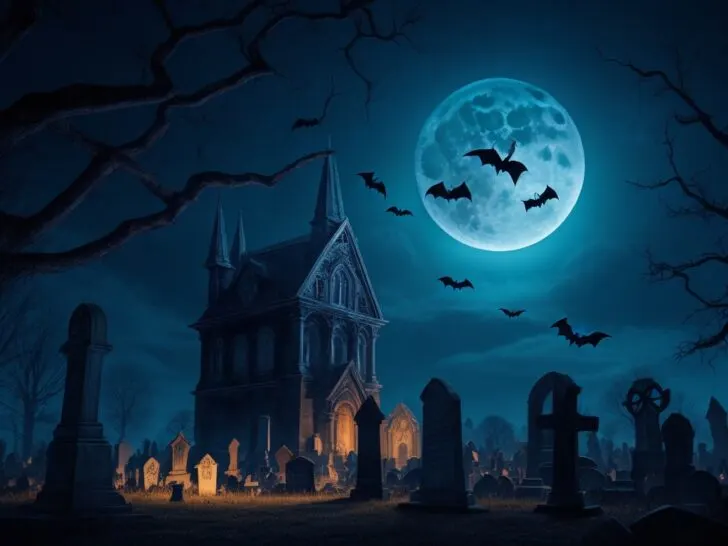 Tuesday, Oct. 31
Nightmare at 405 from 6:30 to 9:30 p.m. Visit the Coral Gables War Memorial Youth Center, 405 University Drive. It will be transformed into a gloomy, haunted house. Foolish mortals who dare to enter will receive a treat after being tricked. This event is not suitable for children ages 5 and under.
For more details on upcoming events, visit coralgables.com/news.
To keep up with the latest news, sign up for the South Florida on the Cheap newsletter. Follow on Facebook, Twitter and Instagram.
Halloween & fall events in South Florida
More Halloween happenings
Wednesday, December 6, 2023
Sunday, December 10, 2023
Wednesday, December 13, 2023
Sunday, December 17, 2023
Wednesday, December 20, 2023
Sunday, December 24, 2023
Wednesday, December 27, 2023
Sunday, December 31, 2023
Wednesday, January 3, 2024