See the original black and white "Frankenstein" classic from 1931, starring Boris Karloff, with Dr. Walter Busse on the pipe organ. This event is a free community event and will feature activities and treats for kids.
Sunday, Oct. 29, 2023, from 7 to 8:30 p.m.
Contact 305-666-8586 or visit rivierachurch.org.
Free: Limited seating, first-come, first-served; arrive early.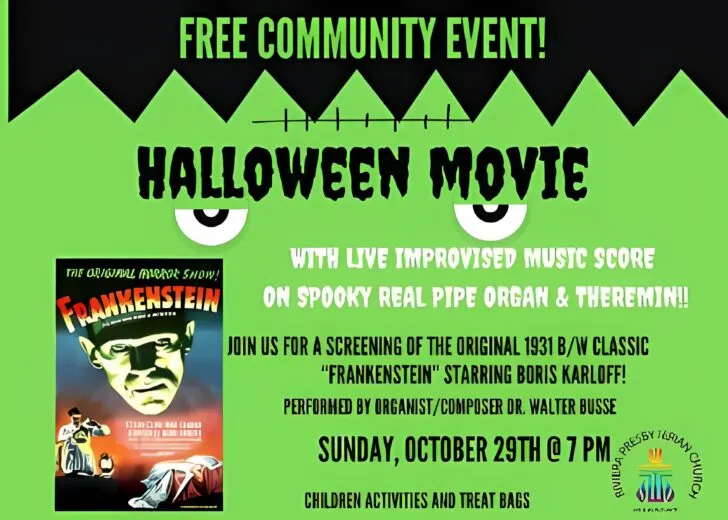 To keep up with the latest news, sign up for the South Florida on the Cheap newsletter. Follow on Facebook, Twitter and Instagram.
Here is a calendar of free and cheap Halloween and horror movies in Miami-Dade, Broward and Palm Beach counties this Halloween season:
Sunday, December 3, 2023
Wednesday, December 6, 2023
Sunday, December 10, 2023
Wednesday, December 13, 2023
More seasonal and Halloween events in South Florida
More Halloween happenings
Sunday, December 3, 2023
Wednesday, December 6, 2023
Sunday, December 10, 2023
Wednesday, December 13, 2023
Sunday, December 17, 2023
Wednesday, December 20, 2023