Free admission the Fall Fest at the Miami-Dade College Homestead Campus this Saturday, Oct. 15, from 11 a.m. to 2 p.m. The event features food trucks, a kids' corner, gaming hub, music and music.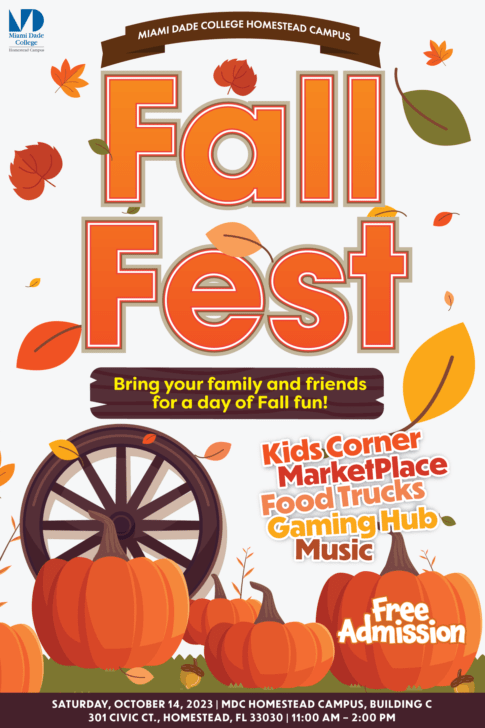 MDC Homestead Campus, in Bldg. C, 301 Civic Court.
To keep up with the latest news, sign up for the South Florida on the Cheap newsletter. Follow on Facebook, Twitter and Instagram.
Pumpkin patches, fall festivals, Oktoberfests and Halloween events in South Florida
More Halloween happenings
Sunday, December 3, 2023
Wednesday, December 6, 2023
Sunday, December 10, 2023
Wednesday, December 13, 2023
Sunday, December 17, 2023
Wednesday, December 20, 2023
Sunday, December 24, 2023
Wednesday, December 27, 2023
Sunday, December 31, 2023