Free Comic Book Day – during which businesses nationwide give away FREE comic books – has typically taken place every first Saturday in May.
And after having had to reschedule in 2021, this special, much-awaited event returns to its usual spot in 2022.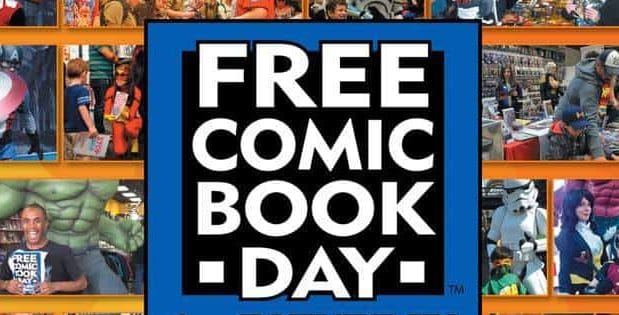 On May 7, 2022, many South Florida comic book stores plan to host special events, including live sketching by comic artists or visits by costumed characters.
"Every year, on the first Saturday in May, the industry comes together to give away free comics and encourage both curious, first-time comic book readers and seasoned comic book fans to flock to the best place in the comic book community: local comic shops," according to the official event website. "Each one is unique in its community, with a style and personality all its own, and each one carries a full line of comics, graphic novels, toys and related products. Local comic shops are the hubs of our community, where fans can come together to discover new comics, make lifelong friends, and find a sense of commonality."
The event is expected to include works from major publishers such as DC Comics, Marvel Comics, Dark Horse Comics, IDW Publishing, BOOM! Studios, Dynamite Entertainment, and Image Comics, plus independent publishers.
To find a participating store in the Miami-South Florida area, click here. For more information, click here.
Entertainment & events calendar
Wednesday, March 29, 2023
Thursday, March 30, 2023
Friday, March 31, 2023
Saturday, April 1, 2023
Sunday, April 2, 2023
Monday, April 3, 2023
Tuesday, April 4, 2023