Festivals are popular events in Pompano, Weston, Deerfield, Davie, Plantation and other towns in South Florida.
Some in-person events offer free entry and free parking, which are ideal for budget-friendly dates, frugal family activities or inexpensive outings with friends. With some festivals, extra fees apply for select activities. and perhaps for parking
Please return to this page. We're adding other events.
Festivals & Fun Events include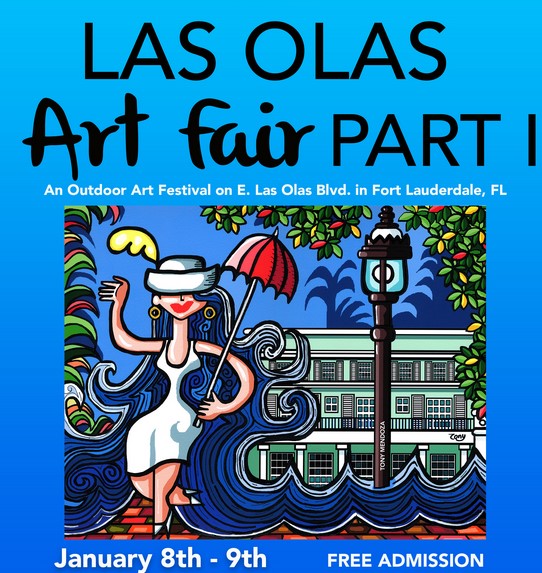 February
March
April
Rock The Park, Plantation, live entertainment & food trucks, free entry
Weston Safety Expo, Event 6 p.m. – 8:30 p.m. April 1 includes displays of law enforcement vehicles & equipment, entertainment, inflatable games, & food vendors. Entry is free. Venue is Tequesta Trace Park, 600 Indian Trace. Information: event website
April 2-3 Dania Beach Arts & Seafood festival, Frost Park, 300 NE Second St., Dania Beach, free entry & parking, website
April 2-3 International Orchid & Garden Festival, 9 a.m. – 4 p.m., Bonnet House in Fort Lauderdale, $12 for festival and entry to gardens. Entry into house is an extra $5, free for ages 12 and younger, non-refundable, register 954-703-2606 or online
April 2 Brazlian Carnival is 7 p.m. – 11 p.m. April 2 in Hollywood, featuring Gafieira Rio Miami, Jair Oliviera, Baia, Gabi Lacombe and Samba dancers from Bateria Unidos de Miami. An interactive Samba percussion workshop is at 6 p.m. The event is family friendly and entry is free. Fees apply for parking in downtown Hollywood. ArtsPark is at Hollywood Boulevard and Federal Highway. Information is online.
April 2 Vegan Block Party, Event is 4 p.m. – 10 p.m. April 2, & includes vegan foods & drinks, vendors, art, entertainment & family fun zone. Entry is $10.70 & free for kids 10 & younger. Huizenga Plaza, 32 East Las Olas Boulevard, Fort Lauderdale. Tickets are online, or at the event if not sold out
April 2 Earth Day Festival is 10 a.m. – 2 p.m. April 2 @ Sunrise Sportsplex,

9101 NW 50th Street, Sunrise. Entry is free.

The event includes

hands-on fun for kids
rides for kids
educational displays
food vendors
product vendors
live entertainment featuring Crossthread @ 10:30 a.m. & Greatest Decade of Rock @ 12:30 p.m.

For Information, 954-747-4600, online

April 8 Free Tunes 'N Trucks events in Sunrise, live entertainment & food trucks
April 9 Save The Food Fest is 11 a.m. – 3 p.m. April 9 and includes nature tours, workshops, entertainment, activities, and plant and seed handouts. Food Waste Prevention Week is a featured element of the festival at Snyder Park, 3299 SW 4th Avenue, Fort Lauderdale 33315. Entry is free. Information is online.


April 9 11 a.m. – 3 p.m. World's Greatest Kite Festival, Miramar Regional Park,16801 Miramar Parkway, Miramar, free entry. Kite fun includes demonstrations, kite building and give-aways. Live entertainment & food trucks are included in the festivities. Information is online
April 15-16 Jazz Fest, RSVP for free entry, $75.53 for VIP
April 15 Rhythm & Brews Riverwalk Rhythm & Brews is 5:30 p.m. – 9:30 p.m. April 15, with free entry for the event, which includes live music and lawn games. Food vendors & Funky Buddha beer & beverages are on site. Esplanade Park is at 400 SW Second Street, Fort Lauderdale 33312. Information is online
April 16-17 International Orchid & Bromeliad Show, Flamingo Gardens, 3750 S. Flamingo Road, Davie. Regular entry fees apply: $21.95 for adults, $15.95 for age 3-11, and free for members and children age 2 and younger. For more information, click here or call 954-473-2955
April 23-24 Florida Taco Festival includes taco & other food vendors, Tequila area, Fun zone for kids, axe throwing & other activities. Venue is Miramar Regional Park, 16801 Miramar Parkway, Miramar 33027. Early entry fees are $9.99 & $49.99, excluding fees. Information is online.
April 30 Brazilian Carnival in Hollywood, free entry
April 30-May 1 Fort Lauderdale Air Show, website
April 30-May 1 Savor SoFlo, food & wine festival on Hollywood Beach, website
May
June
July
August
August 13 Sunrise Comic Con, Civic Center, 10610 W. Oakland Park Boulevard, Sunrise. Tickets are $10 for adults & $7 for ages 10 and younger. After August 7, prices go up. Purchase adult tickets online. For kids, purchase at box office, 954-747-4646. Event includes panel discussions, gaming, vendors, how to draw panels & other fun. Information is online
September
September 2-5 Home Design & Remodeling Show, Broward Convention Center, 1950 Eisenhower Boulevard, Fort Lauderdale 33316, website
October
October 8-9 Brazilian Festival in Fort Lauderdale, Entry is $20 per day. Or $35 for the weekend, online or info@brazilianfestpompano.org
Entertainers include
Fundo de Quintal
Vitor Kley, Latin Grammy nominee
DJ Ruxell
others
November
November 5 & 6 ArtFest in The Pines in Pembroke Pines, 10 a.m. – 5 p.m. at City Center, 601 City Center Way
November 12 8 p.m. Pompano offers free drone show over the ocean
December
Previous
January

Rock The Park, Plantation, live entertainment & food trucks, free entry
Las Olas Art Fair, Fort Lauderdale, free entry, feature
Riverwalk Stone Crab & Seafood Festival, 11 a.m. – 4 p.m., Esplanade Park, 400 SW Second St., Fort Lauderdale, featuring seafood dishes for purchase from local restaurants & food trucks, entertainment and beer garden. Free entry; beer garden vouchers
Greater Fort Lauderdale Food & Wine Festival includes several events, some with fees and a free family friendly event on Jan. 16 at Las Olas Oceanside Park, 3000 E. Las Olas Blvd., Fort Lauderdale
Free Tunes 'N Trucks events in Sunrise, live entertainment & food trucks
Weston Winter Safety Expo, 6 p.m. Tequesta Trace Park, 600 Indian Trace, free entry, website
Fort Lauderdale Orchid Show Society event, Jan. 21-23 at Greater Fort Lauderdale Broward County Convention Center, 1950 Eisenhower Blvd. Event includes exhibits, art and international vendors. Regular entry is $15, or $12 with discount voucher offered online
Nautical Flea Market, 8 a.m. – 8 p.m. Community Park, 820 NE 18th Avenue, Pompano Beach, information online
GoGreen event, family-friendly fun, entertainment and food vendors with an emphasis on protecting the environment, 10 a.m. – 2 p.m. January 22, DHL, 1210 S. Pine Island Road, Plantation. Event is presented by DHL and Plantation. Event includes presentations, face painting, planting seeds, and other activities & entertainment.
Celebrate The Arts, Weston Town Center, free entry, website