OK, OK, so we don't really have a fall season in Miami, but the weather gets cooler and it starts being really nice out. Our version of fall foliage is the Royal Poinciana in the summer.
Still, we do have places hosting harvest festivals to celebrate all things fall. Below, find a roundup of events scheduled for 2021. And keep checking back, as we will be regularly updating this post.
Happy fall to you and yours!
2021 Harvest Festivals in Miami
TINEZ FARMS FIRST ANNUAL FALL FESTIVAL AND PUMPKIN PATCH
Tinez Farms has planned its first-ever Fall Festival, complete with a pumpkin patch and fall show that will run from Sept. 10-Nov. 7. The festival will include:
Pop-up food vendors
Live music
Photo ops
Fall activities
Pop-up shops
Hay bale castle & maze
Access to the animal barnyard
Fall character shows
Hours: 11 a.m.-10 p.m. Friday, 9 a.m.-10 p.m. Saturday, and 9 a.m.-8 p.m. Sunday.
Cost: Friday admission with no Fall show $10, with Fall show $20, Saturday and Sunday admission with no Fall show $12, with Fall show $22.
The farm is located at 16405 SW 177th Ave., Miami
THE BERRY FARM
The Berry Farm Harvest Festival, kicks off Sept. 18 and will run through Nov. 20 with fun activities for the whole family, including:
A pumpkin patch, where you can pick that perfect one for your house!
A corn maze for endless hours of fun weaving around.
Games like cornhole, old-fashioned tic-tac-toe, checkers and shuffleboard.
Tractor rides around the property.
Photo ops in a sunflower field, on a tractor, or in the cornfield.
Movies nights with complimentary popcorn.
16-piece ropes course.
BBQ and taco eatery.
The festival will also have a variety of foods for purchase including waffles, fresh shakes and juices, and plenty of vegetables.
Hours: 10 a.m.-6:30 p.m. Mondays through Thursdays and 10 a.m.-7 p.m. Fridays through Sundays.
Cost: Weekday admission is $11 for adults and $9 for children age 3 and older; weekend admission is $17 for adults and $13 for age 3 and older.
The farm is at a new location, 13720 SW 216th St. Call 305-322-3388 for more information.
HARVEST MUSIC FEST
Phil's Berry Farm & The Red Barn Estate is hosting a family fun music fest on Oct. 16 and it's absolutely free. Fun activities will include:
Live music
BBQ and special drinks
Family fun music village
Hours: Noon-7 p.m. Saturday, Oct. 16
Cost: Free
The farm is located at 13955 SW 248th St., Homestead
THE LITTLE FARM FALL FESTIVAL
The Little Farm Fall Festival is decorated for fall and offers many pumpkins to choose from and numerous photo opportunities. The entry fee includes:
Petting Zoo
Outdoor games
Hay maze
Butterfly Garden
fall-themed photo opportunities
Pumpkin patch
Hours: 10 a.m. to 4 p.m. Saturday and Sundays from Oct. 9 through Oct. 31
Cost: $12; free for kids younger than age 1; pony rides cost an additional $2 for children 5'4″ and under.
The farm is located at 13401 SW 224 St., Goulds
WESTEND ON 87TH SHOPPING CENTER IN DORAL HOSTS FIRST EVER FALL FESTIVAL
The Fall Festival will take place in Westend on 87's beautiful new outdoor courtyard, which features a breathtaking Fall display and photo station. The community is invited to participate in this day of fall fun. Adults 21+ will also enjoy some fall fun with Oktoberfest beer by Miami's own The TANK Brewing Co.
Hours: 11 a.m. to 3 p.m. Saturday, Oct. 30
Cost: Free
Westend on 87th Shopping Center is located at 2600 NW 87 Ave., Doral
MIAMI SPRINGS PUMPKIN PATCH & HARVEST FESTIVAL
The Miami Springs Pumpkin Patch & Harvest Festival will take place Oct. 17-31, on the 200 block of Curtiss Parkway in Miami Springs. The event is hosted by the Poinciana United Methodist Church. Come choose from one of hundreds of pumpkins and enjoy fall festivities including plenty of homemade pumpkin breads, pies and muffins.
Hours: 10 a.m.-8 p.m. Monday-Saturday, 1-8 p.m. Sunday
PLEASE NOTE: Below are 2020 listings. We are gathering details for 2021 listings now. Please send information to news@miamionthecheap.com.
Got a fall-themed item for this post? Submit it here.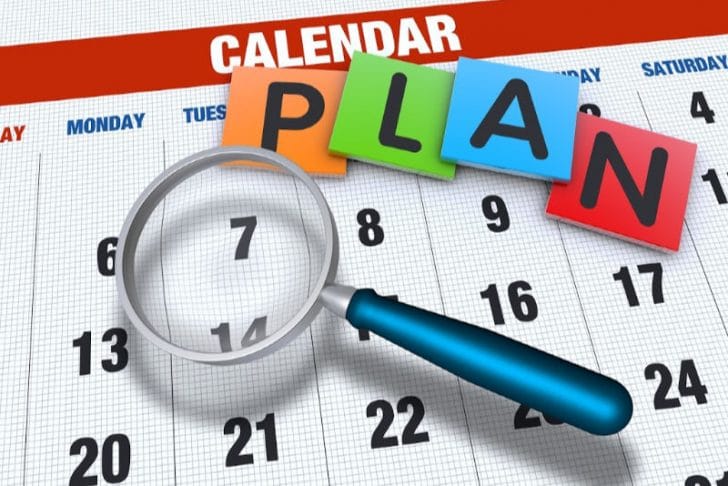 Miami 2021 events: A month-by-month guide
Yes, many plans changed in 2020 … with vacations and shows and festivals canceled throughout Miami, South Florida and the world. However, the New Year brought with it hope of brighter and better times ahead. Car shows, art festivals and more have been scheduled for 2021.
We've compiled a month-by-month roundup of events in our area. Keep in mind that some events may be virtual. Others may follow strict safety protocols. You'll want to get all the details and decide which options are best for you and your family. Click here for a handy guide!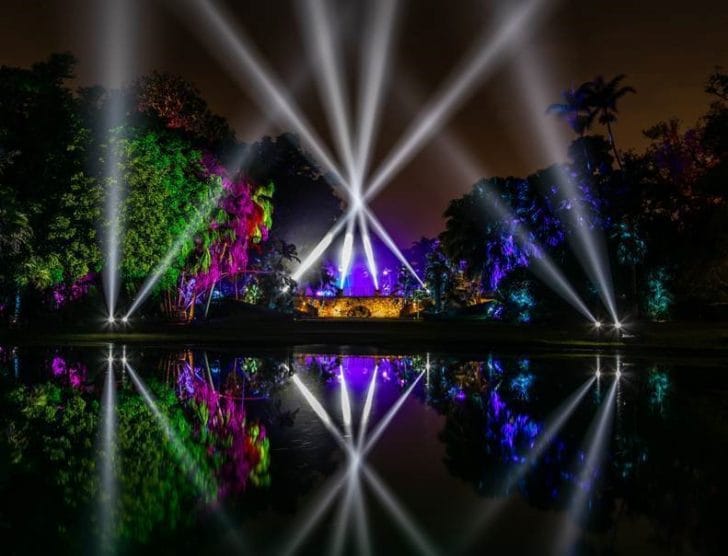 Popular Miami events canceled for 2020-2021
The year 2020 brought many firsts and never-before-seens, including the cancellation of some of our favorite events, including Santa's Enchanted Forest, Coral Gables Festival of the Arts, Coconut Grove Arts Festival, Florida Renaissance Festival and more.
We've compiled a roundup of canceled events, so you can see if your favorite festivals will take place or not. Many will have to wait for now, but hopefully they'll be back soon! Click here to see which ones have been affected for the 2020-2021 season.
Entertainment calendar